04 oktober 2023 , door Thijs Kuilman
Top 5 Animal Themed Game Collectibles. Happy World Animal Day!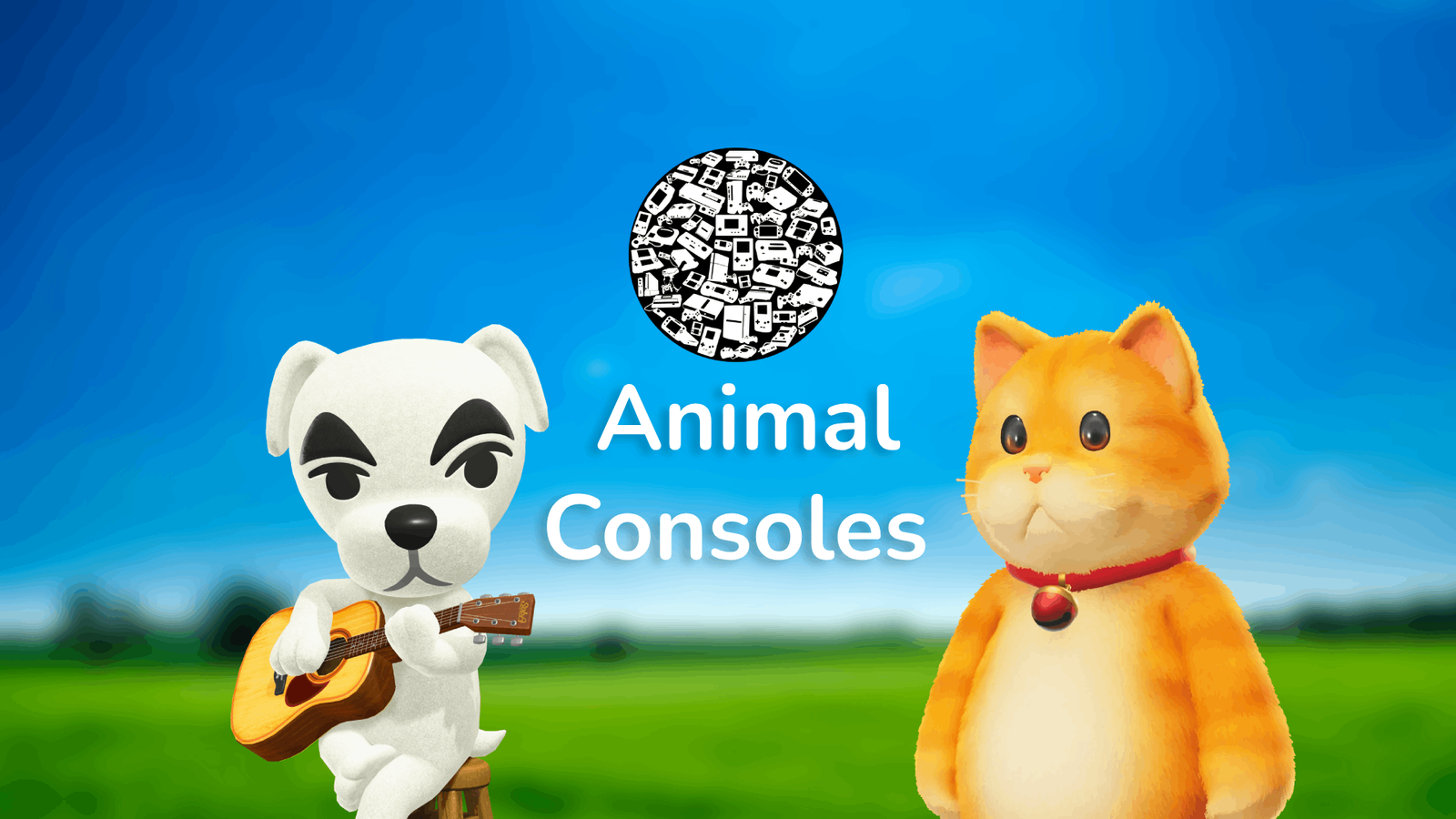 As we celebrate World Animal Day and the creatures all around us, it's the perfect time to look at some interesting animal themed game consoles and controllers.

Number 5
Nintendo Game & Watch Tropical Fish
There are more than 100 Game & Watch versions out there, spanning iconic franchises like Zelda and Mario. Amidst all these iconic game franchises, there are also lesser known versions like the Tropical Fish version we picked here. If you think fish are one of the easiest pets to have, then think again. In the included minigame, you step into the shoes of a visibly stressed out guy tasked with capturing their fish in a fish bowl. If you don't catch the fish, then surely the house cat will do so instead.
This item has been released in 1985 and was released around 10k to 50k worldwide.
Number 4
Power A Switch Animal Crossing Controller
Picking an Animal Crossing themed controller feels a bit like cheating, but nevertheless it definitely belongs in this list. The Switch Controller depicts the most famous guitar playing dog K.K. that we all came to love. There is also another version of this controller which depicts Timmy & Tommy instead.
Before we continue, let's take the time to listen to one of K.K. songs. It's Animal Day, so he deserves that.
Number 3
iQue Game Boy Advance SP Year of the Dog Blue Console
You might already know that Chinese Zodiac Animals are a thing, but did you also know there was a special Game Boy SP made in honour of the year of the dogs? iQue manufactured and distributed official Nintendo products for mainland Chinese market under the iQue brand. The console is blue and depicts a dog on the top side.
By the way, 2023 is the year of the rabbit. But we couldn't find a rabbit console, so we figured this one belongs in the list instead.
Number 2
Microsoft Xbox Series S Party Animals Console
Cats and dogs: you can't name a more iconic duo. Whether you are a cat or dog lover, you are at the right place with the Xbox Series S Party Animal console, since two versions have been made. These Xbox editions were part of a sweepstake contest on X.
Number 1
Nintendo Switch Story Of Seasons Pioneers of Olive Town Console
The number one spot goes to this fabulous cow version of the Switch. This goes further than a print on a console, since it actually features the shapes of a cow. Look at those ears, horns and snout! Only two of these Switches were produced, so it might be hard to obtain these to add to your collection. Luckily we have the photos!
Did we miss any Animal themed console? Let us know in the comments!