27 August 2023 , by Thijs Kuilman
Top 5 Pikachu Themed Consoles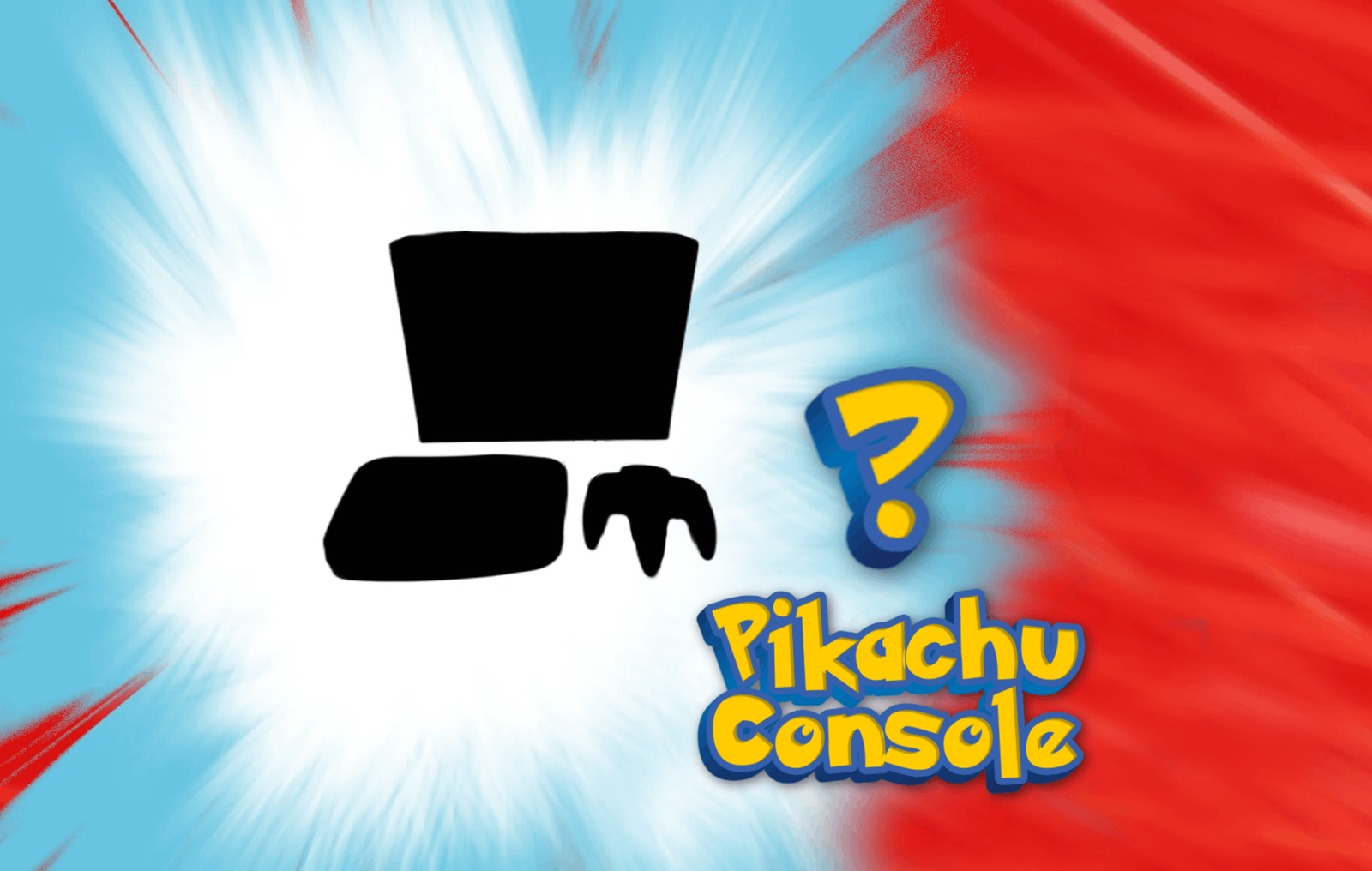 There is no denying that Pikachu is one of the most universally recognized characters out there. With this in mind, it shouldn't come as a big shocker that many game consoles have been dedicated to this electric Pokémon. Let's explore the five most interesting Pikachu-themed consoles in this blog post!
Number 5
Let's kick off this list with the Game Boy Advance SP Pokemon Center edition. Funny thing is that the design of the box is identical to the design of the console itself. The colourful face of Pikachu is being depicted at the top of the Game Boy and can't be missed from a distance. Nintendo appear to be really happy about this design, since it would also be used for a Nintendo 2DS Pikachu Console later on.
Number 4
This Nintendo 3DS XL shows Pikachu at the top. The depiction of Pikachu is a little bit more subtle than the other items on this list, but its simplicity and hand drawn style is part of the charm as far as we are concerned. It's also not a super rare item, so it should be quite easy to obtain one of these.
Number 3
This choice might be a bit biased since it's first console I ever got, but regardless of that fact the Pikachu Game Boy Color definitely deserves a high spot in this list. Pikachu is accompanied by Pichu at the front of the yellow/blue console. A fun detail is that the red cheek of Pikachu aligns with the power light of the Game Boy. The idea of integrating the power light into the design was also being used in a similar Pikachu Gameboy console, albeit with a Poké Ball instead.
Number 2
This Sega Pico console uses the same design as the number 5 spot on this list, so design-wise it isn't that special. The most interesting part is that a Nintendo character is being used for a Sega product, even though those two companies have been rivals in the past. It's the same model as the HPC-0009 and it was released in Japan.
Number 1
The Nintendo 64 Pikachu version deserves that top spot for us. Pikachu isn't just 2D printed on the top of it, but it actually shapes the console itself. Right next to Pikachu, you can find a Poké Ball as well. The blue and yellow colors are matching the colors of the Game Boy in spot 3.
It was hard to pick between this blue version and the Orange version. Do you think we made the right choice here?
Did we miss any Pikachu themed console? Or do you own one of these? Let us know in the comments!