17 April 2020 , by Consolevariations
New Xbox One X Cyberpunk 2077 announced!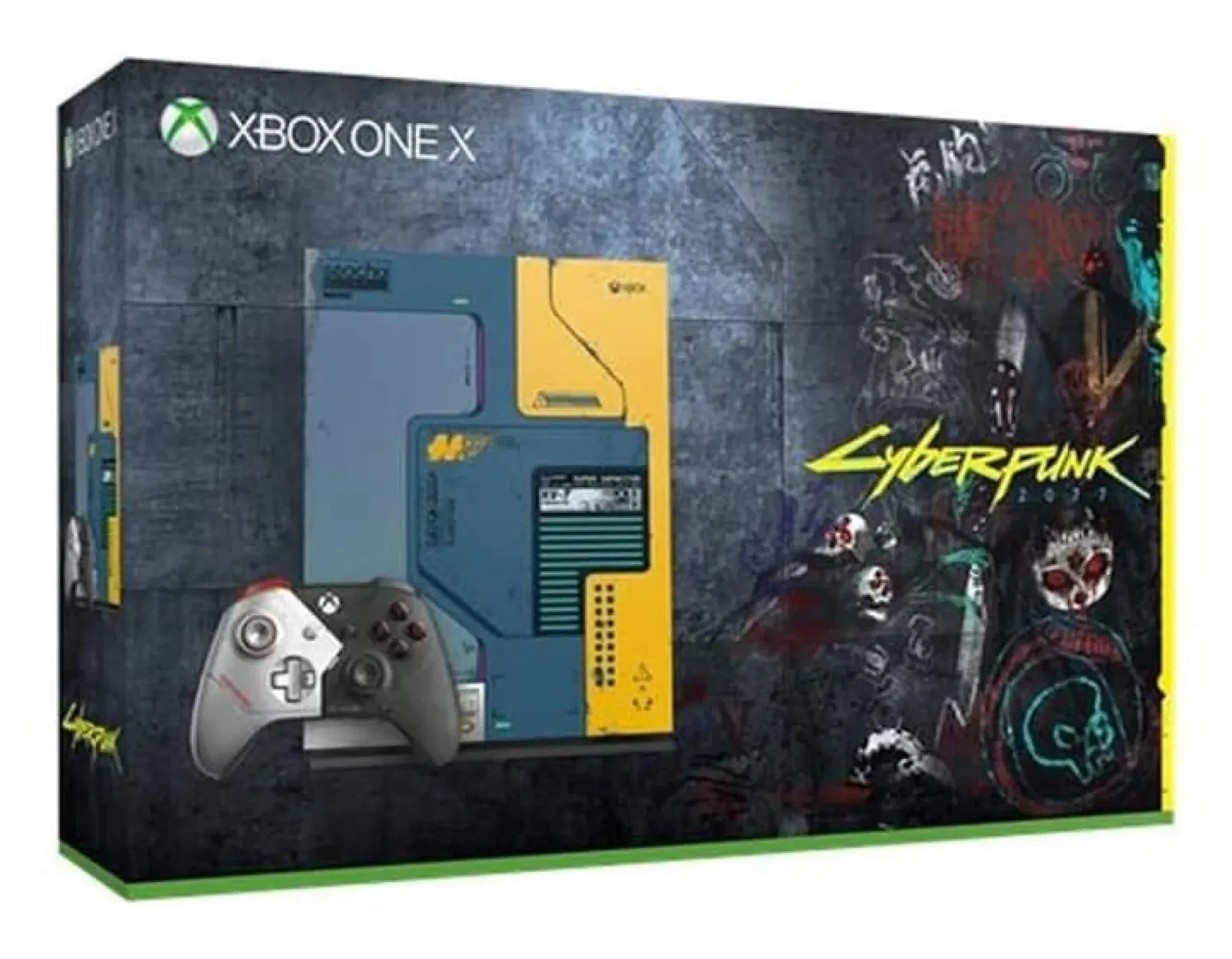 Bundle released on June 2020, the game will be released on 17th September 2020 (License code included)
The Xbox One X Cyberpunk 2077 Limited Edition Bundle features a 1TB console with glow in the dark 'No Future' graffiti (only really visible if you stick the console on its side).
Laser-etched detailing and an LED light on the front, and various bluey-green and yellow custom panels on the top of the console.
The rugged design is based on cult cyberpunk character Johnny Silverhand.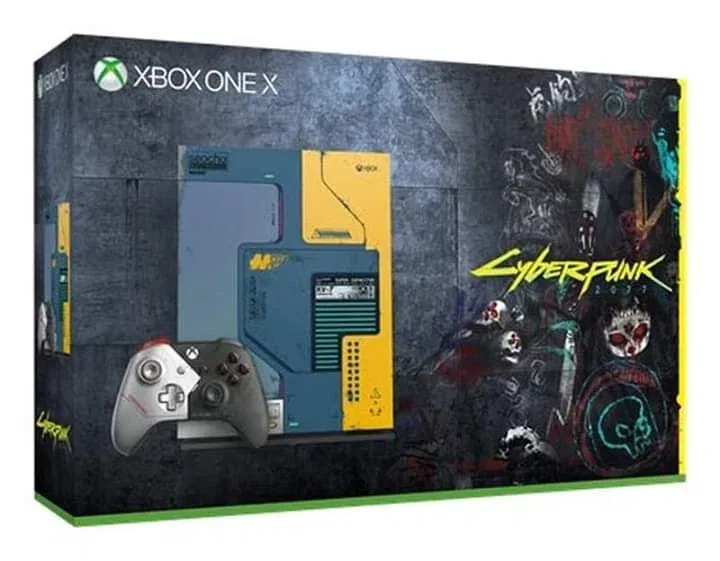 Xbox one X CP2077 Console