02 December 2017 , by Consolevariations
Rockstar is giving away 3 custom golden consoles!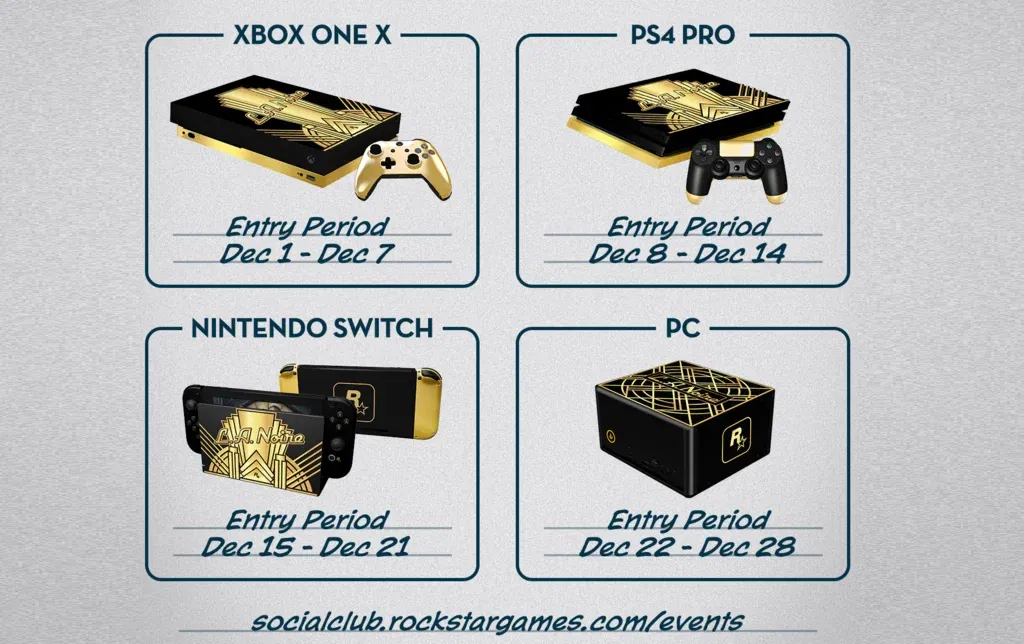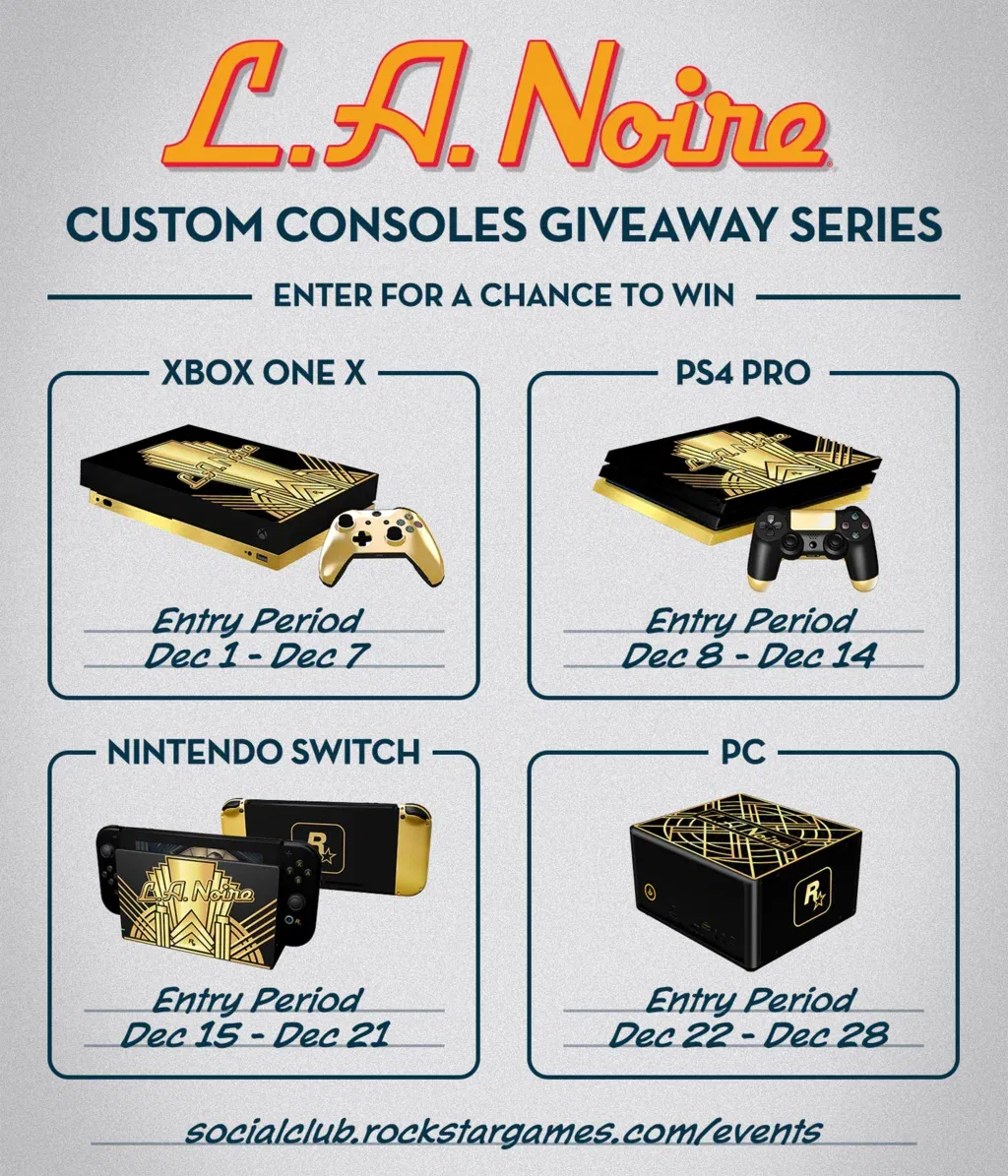 Original Source here!
In celebration of the recently released new versions of L.A. Noire for Nintendo Switch, PlayStation 4, Xbox One and the upcoming release of L.A. Noire: The VR Case Files for the HTC Vive on December 15th (now available to pre-order), Rockstar is giving away a series of unique, custom-made, exclusive L.A. Noire themed consoles to four lucky winners!
The sweepstakes series begins with your chance to score the brand new Xbox One X, and over the coming weeks Rockstar also be giving away a custom-designed PS4 Pro, Nintendo Switch and gaming PC (complete with HTC Vive), so keep an eye out there for the chance to win yourself a one-of-a-kind system.
Dec 1 - Dec 7, A Xbox one X: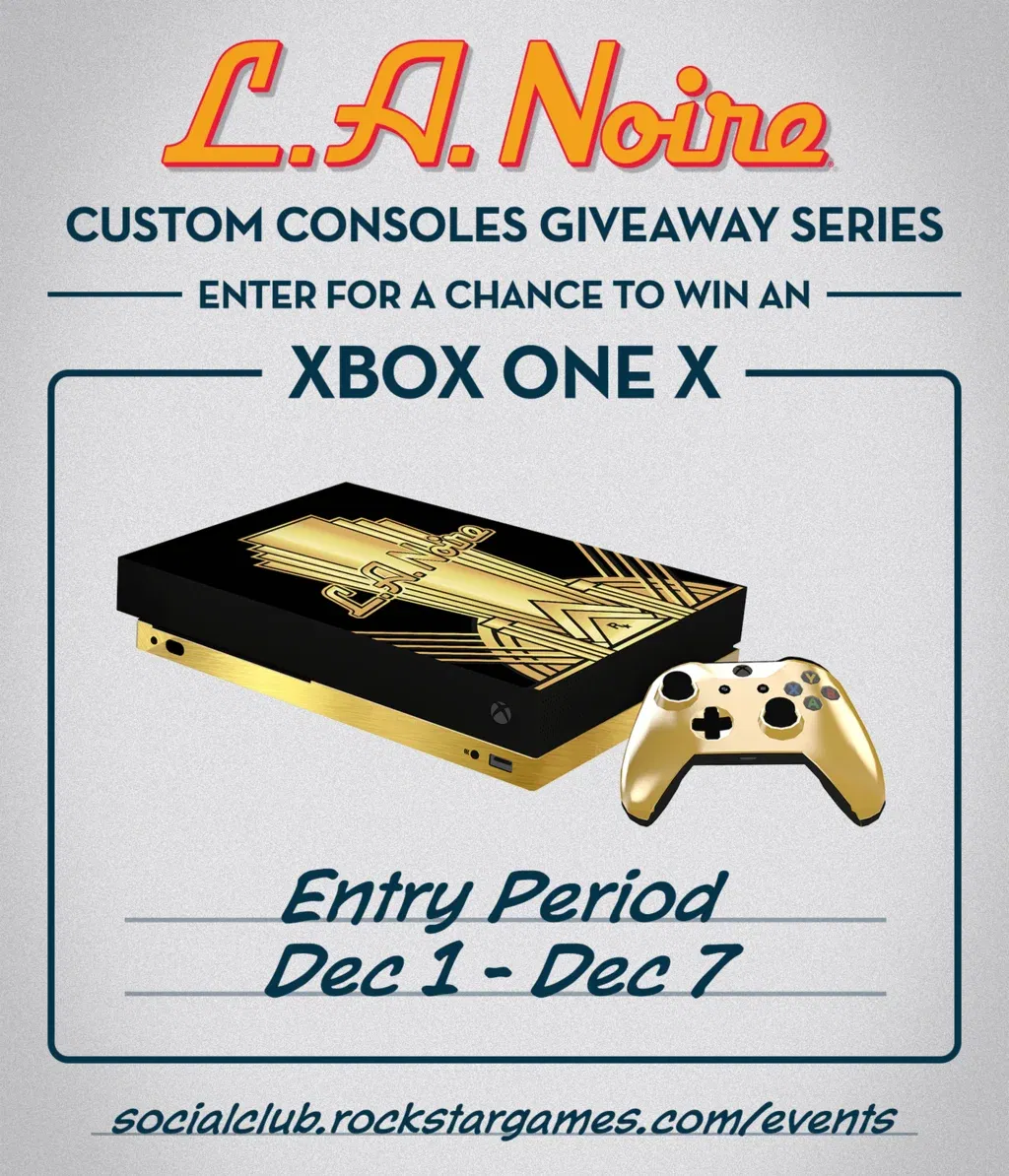 From Dec 8 - Dec 14, the prize is the PS4 Pro!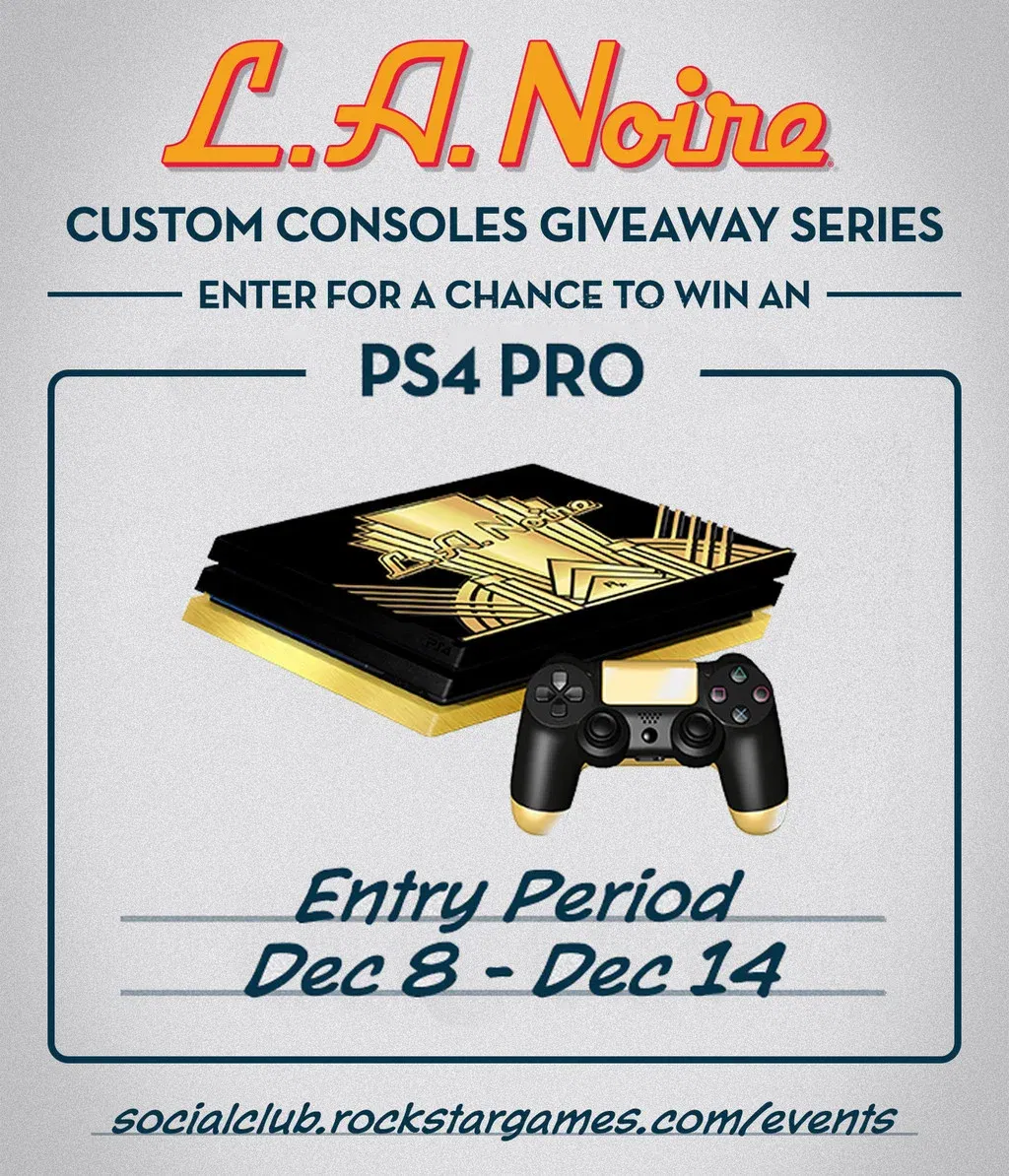 Then a beautiful Nintendo Switch will be given away from Dec 15 - Dec 21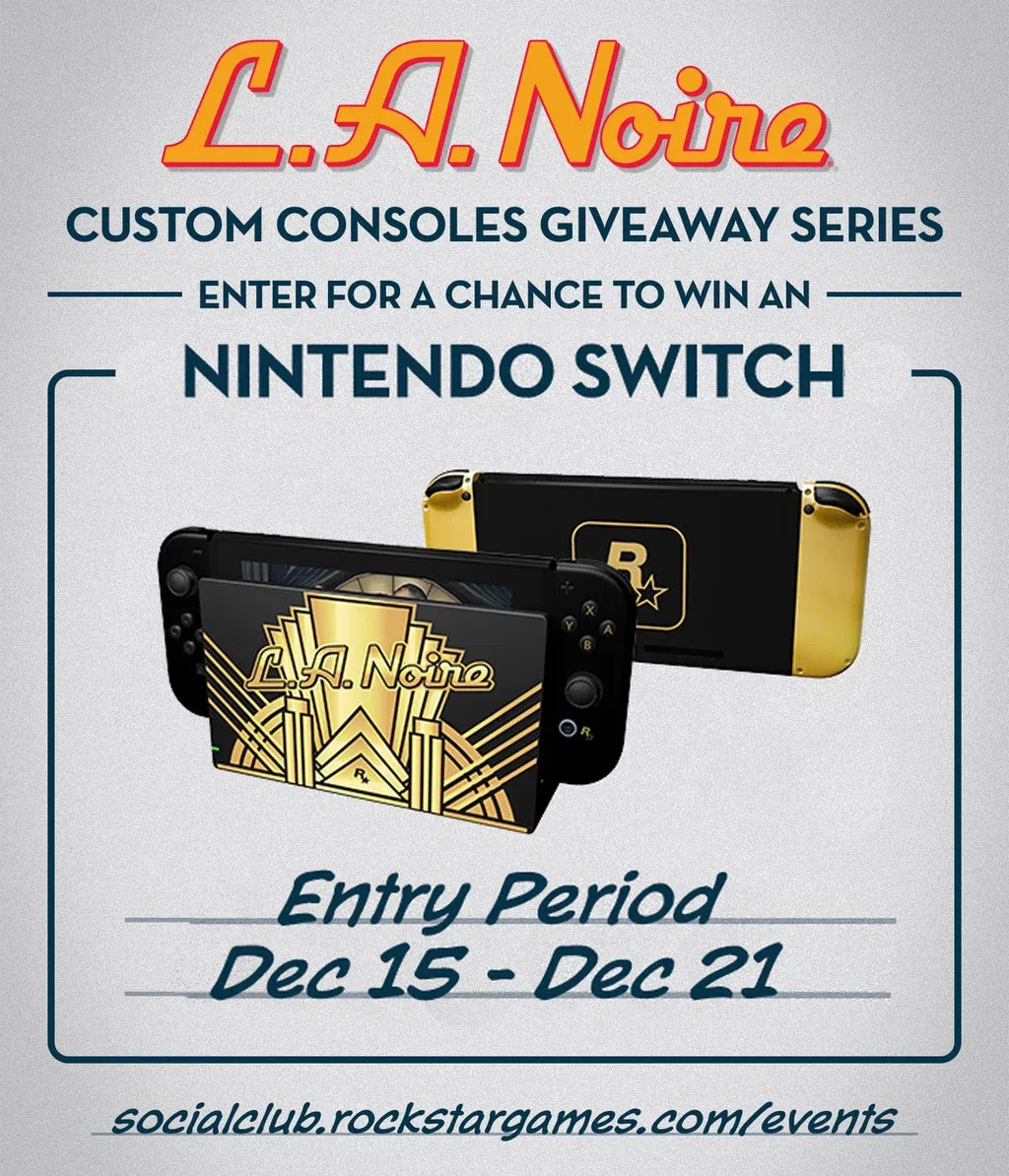 And Finally, the PC that comes bundled with an HTC Vive! The Sweepstakes are on Dec 22 - Dec 28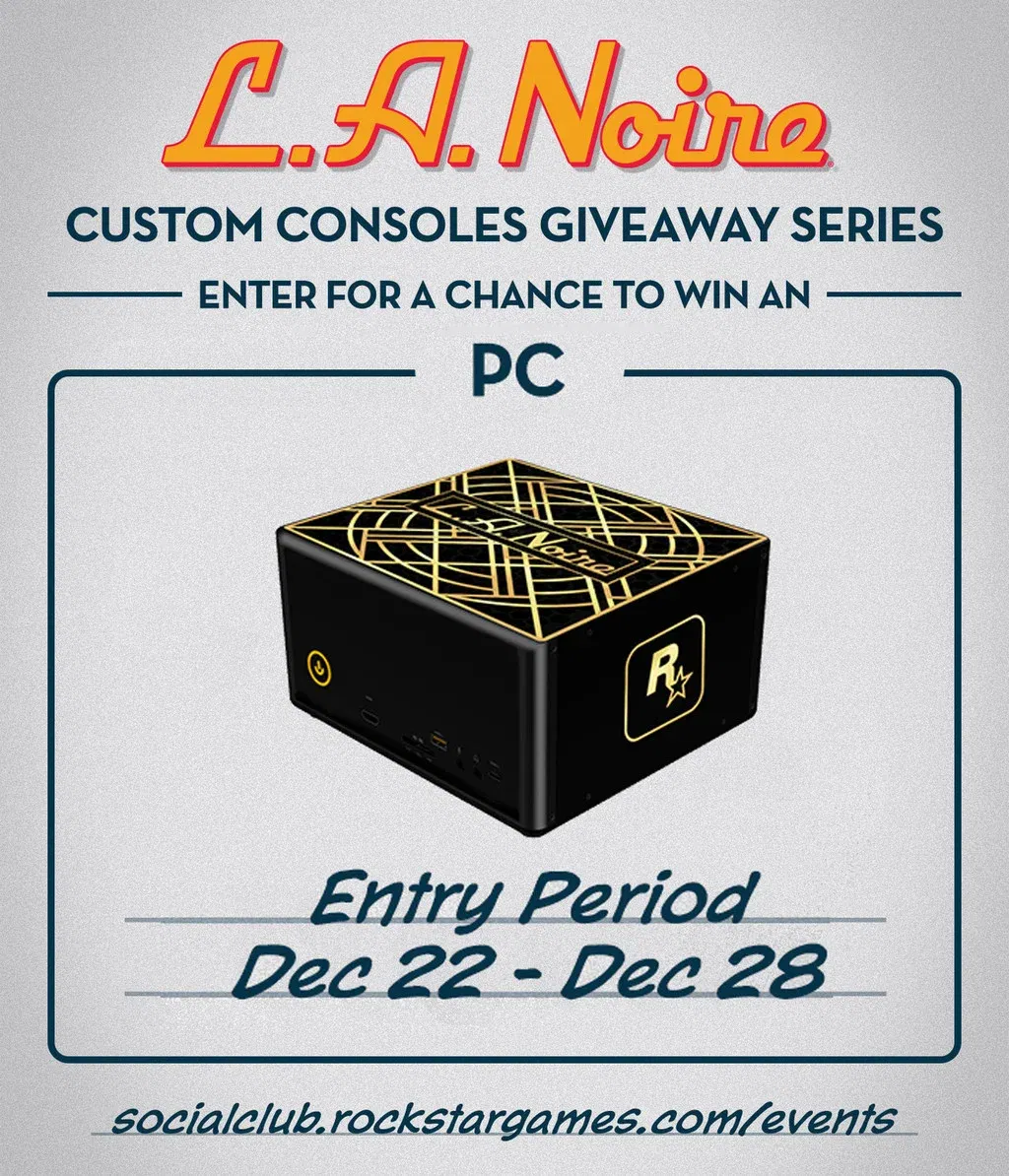 All systems are added to the console variation page!
If you want to know how many Xbox one X, PlayStation 4 Pro's and Nintendo Switches are made? Check out the Console Variations pages!
Xbox one X
PlayStation 4 Pro
Nintendo Switch