07 July 2017 , by Consolevariations
Last day : Nintendo GameCube Final Fantasy Crystal Chronicles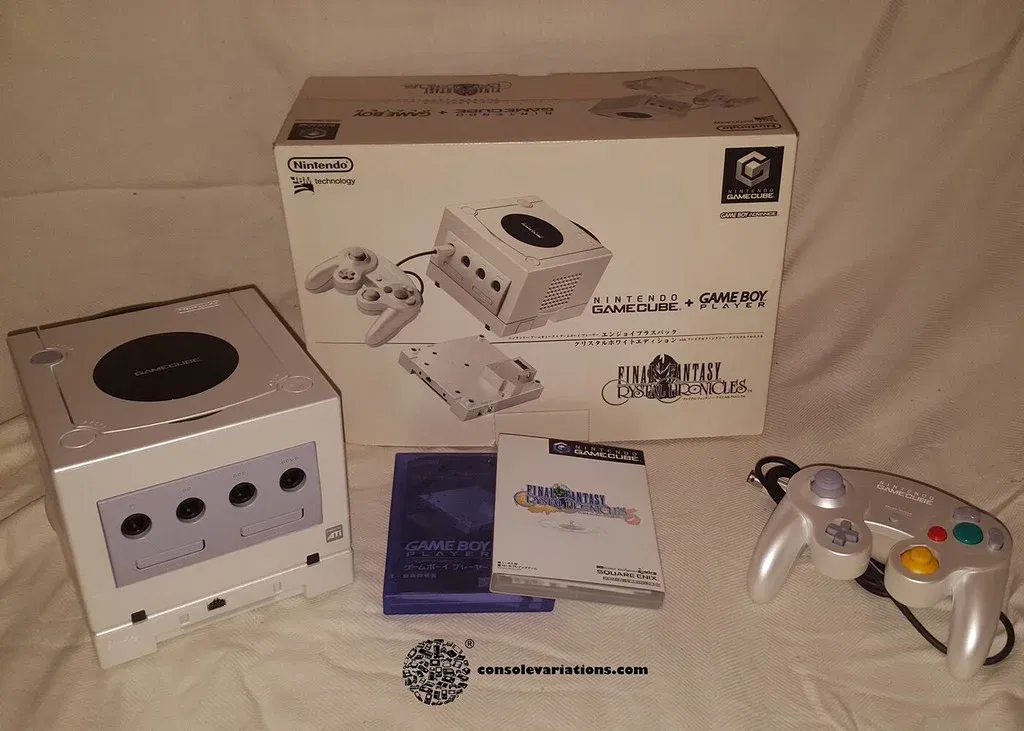 How could be end this weel without talking about this wonderful system and bundle very limited.
To be honest , this is one of my favorite Nintendo GameCube , in one word.. gorgeous !
It was exclusive to Japan and only 150 made which is of course who of the rarest Gamecube and hardest to find because a lot of collector want it !
Glossy White Console with matching Controller , comes with the game and a GameBoy Player with the same color as the system .
Could be win thanks to the magazine Shonen Jump
Hopefully you enjoyed this Final Fantasy Week with us and we are looking forward to see your comments !
Please do not hesitate to share to your friends !
Have a nice day