13 August 2017 , by Consolevariations
LAST DAY : NINTENDO 3DS LL DIANCIE & THE COCOON OF DESTRUCTION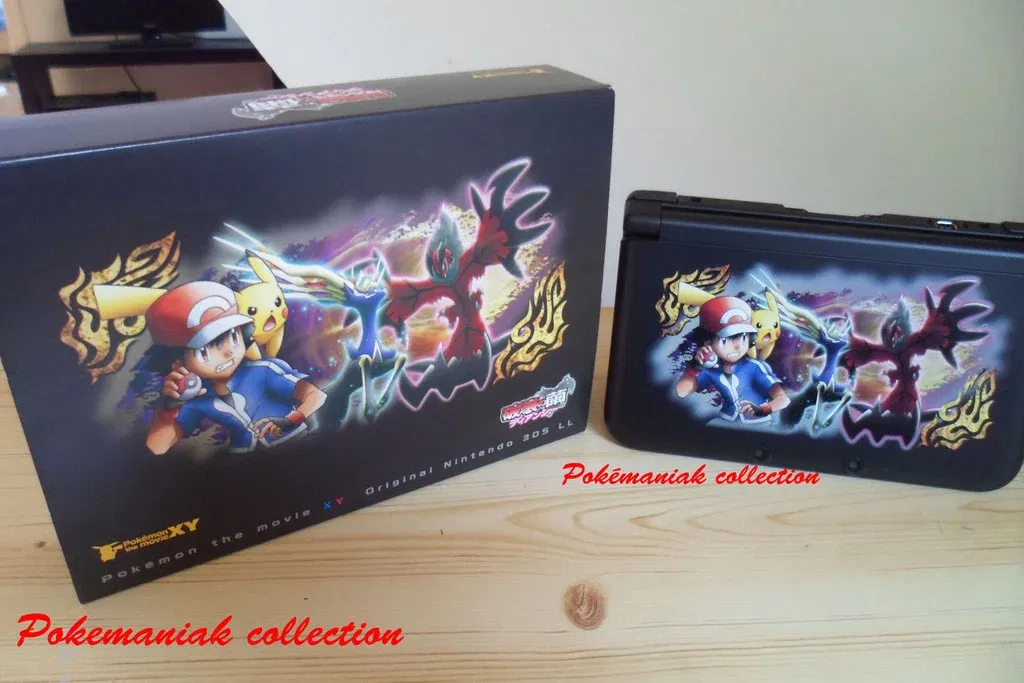 On our we will talk about a Nintendo 3DS LL Pokmon Diancie & the Cocoon of Destruction.
What's so special about that one?
Well that one could be won with many different ways in 2014 !
- If you spend more than 1000 yens ( 8 euros ) in the " Denny's Family " 's restaurants you could apply for the lottery and win one of the 10 systems !
- If you buy the CD limited edition of the movie you could fill a form and send to an adress and pray to win one of the 10 units !
- Between July and August 2014 you could participate in the " JR East Pokmon Stamp Rally " and collect and stamps ! With 30 Stamps you could apply for the Console ( 5 Units ! )
- Thanks to Tokyo TV , a channel on Japanese TV , you could also win 7 Units !
A total of 32 Units for this system but we can be surprised and discover more systems, this kind of contest is complicated since it is in Japan... some magazines could have done a contest also ..
BUT this is definitely a very rare system that we claaly don t see that often !
You can see the Legendary Pokmon Xerneas & Yveltal on it with ASH , the main Character of the Pokmon Series with his Pikachu !
Thanks for all your supports I ( pokmaniak collection ) will see you on GAMESCOM 2017 with the two other admins of CV :D