07 August 2023 , by Consolevariations
CV has a new update with new features!
Check them all out: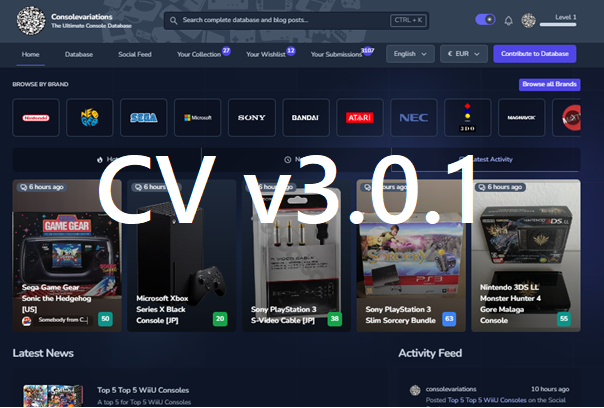 Around 6 weeks ago, we launched the Consolevariations 3.0 update!
From that moment, more then 300 new variations and 2000 pictures are added!
We received some feedback that were lacking from the previous site, and also we got some great ideas!
Here are all the things we have added more ideas/features are currently in development!
Exclude Box Variations are back!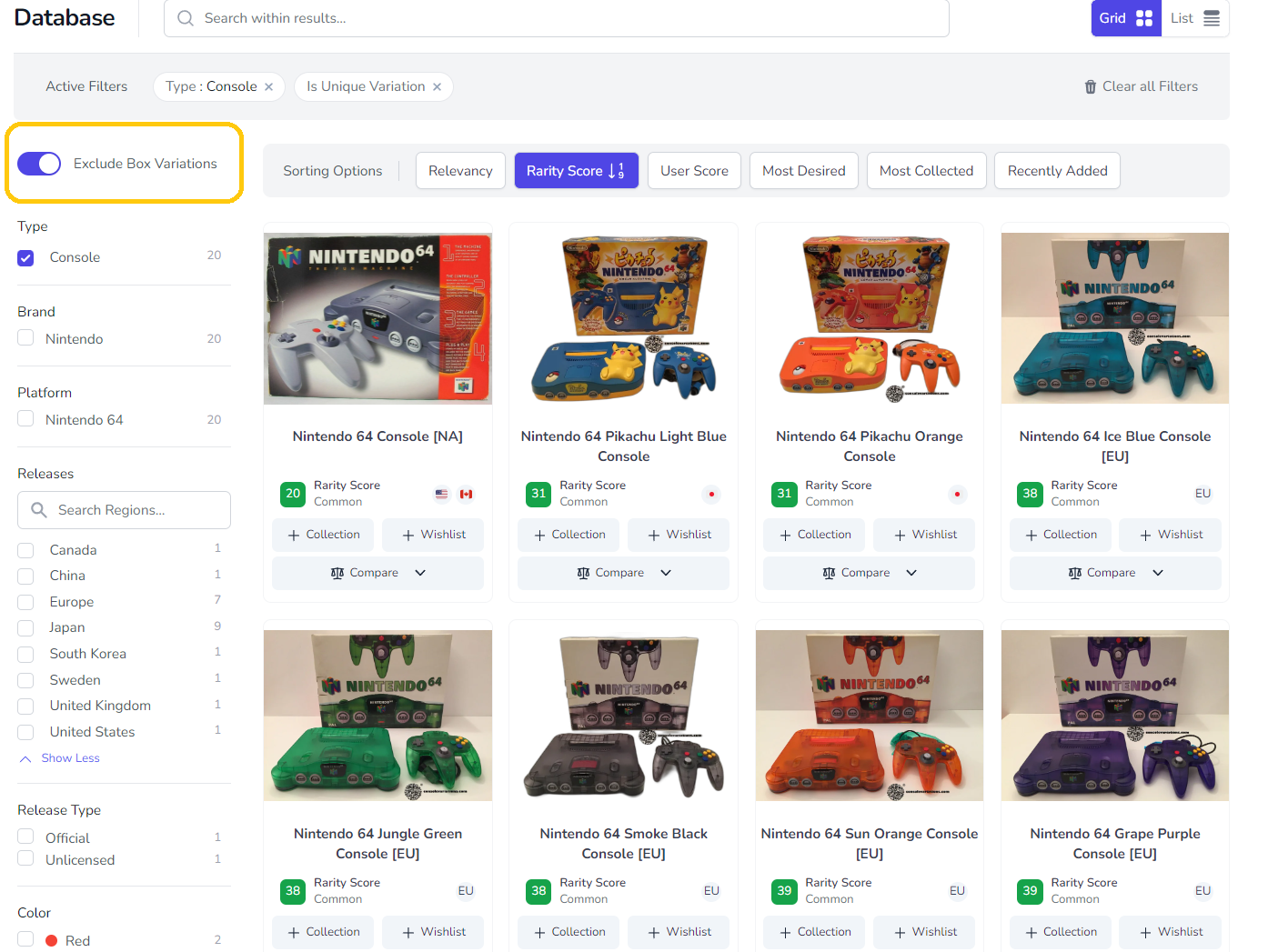 Exclude Box Variations
Just want to see the colors that were released, and no box arts? We got you covered! Taken from the previous build we have brought back the Exclude Box Variations toggle!
New: Credit page!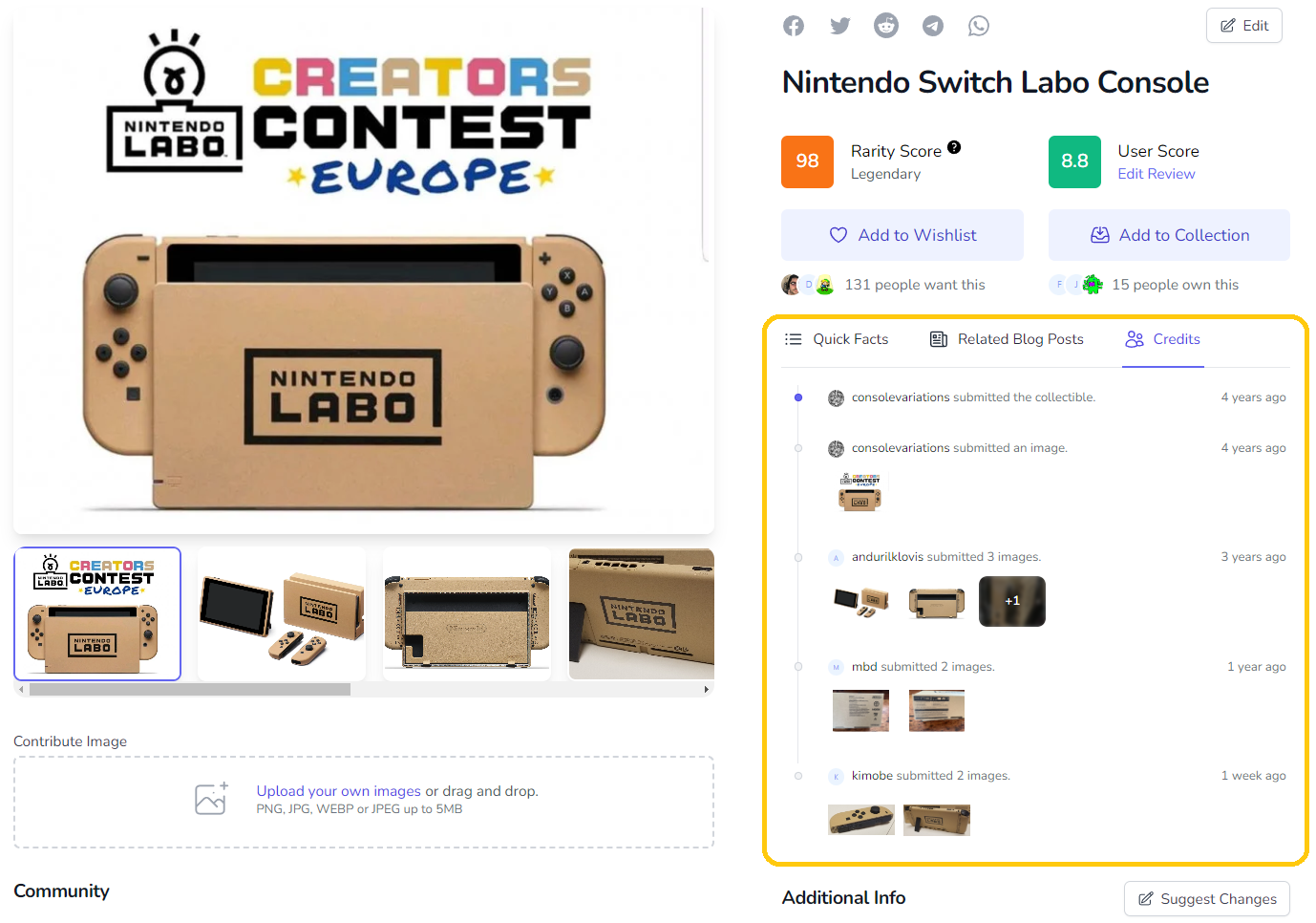 Credits page
All the info and pictures we receive on the site are welcome and much appreciated! We have created a feature where there is a timeline of what has been added, when, and who did the contribution! Now you will be credited for it
Follows and levels

It's now possible to see who followed you, who you follow, and which level others are! Who will you follow today?
Who owns what?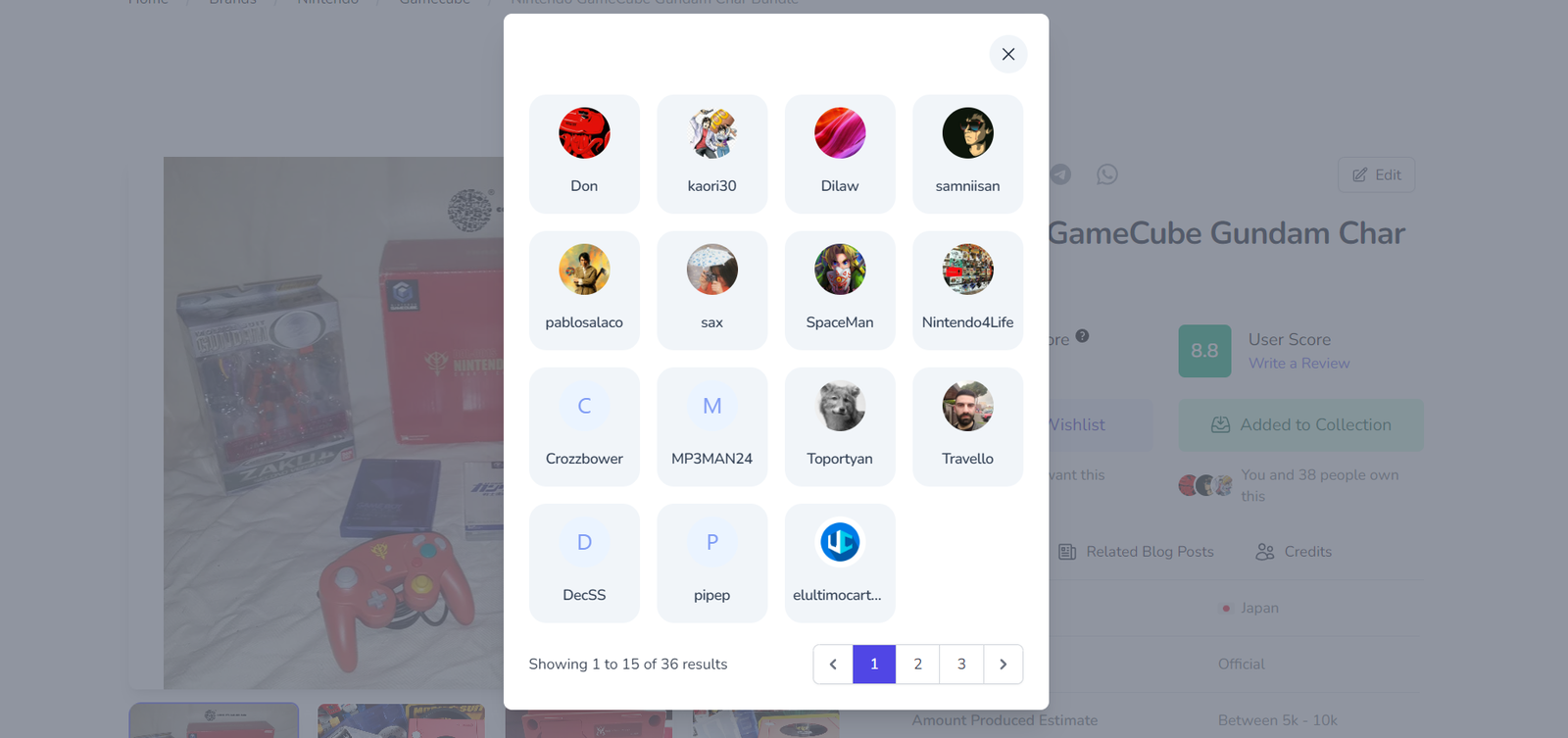 It's now visible again to see who owns what and who is having what on their wishlist! We are working on a solution that is making higher-end items more realistic in terms of who owns them or not. Stay tuned!
Who is Who?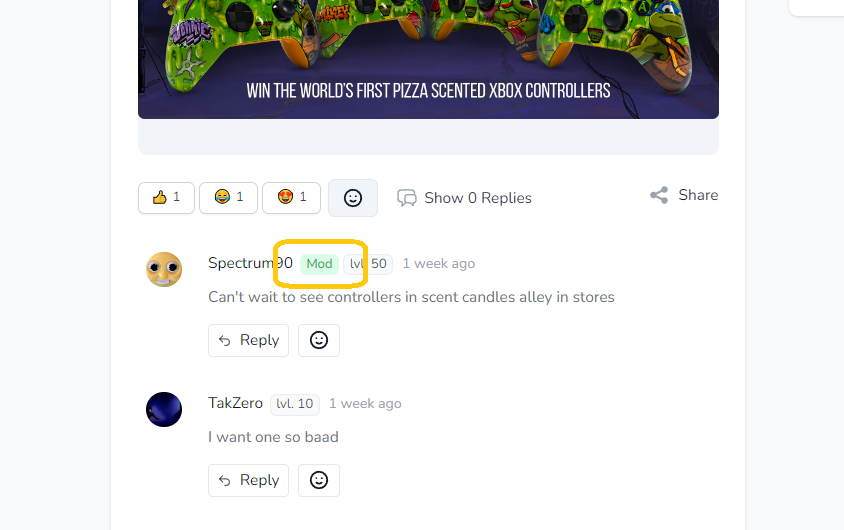 Mods! Admins! Oh my!
It's now possible to see who is an admin, or one of our handsome mods! More "custom" tags will be there soon.
And finally, we have created the Login page, and the Register page. in Dark mode!.. Give it a try (if you are not registered yet :) )