16 September 2023 , by Consolevariations
Consolevariations.com at Gamescom 2023: Celebrating 6 Years of Gaming Rarity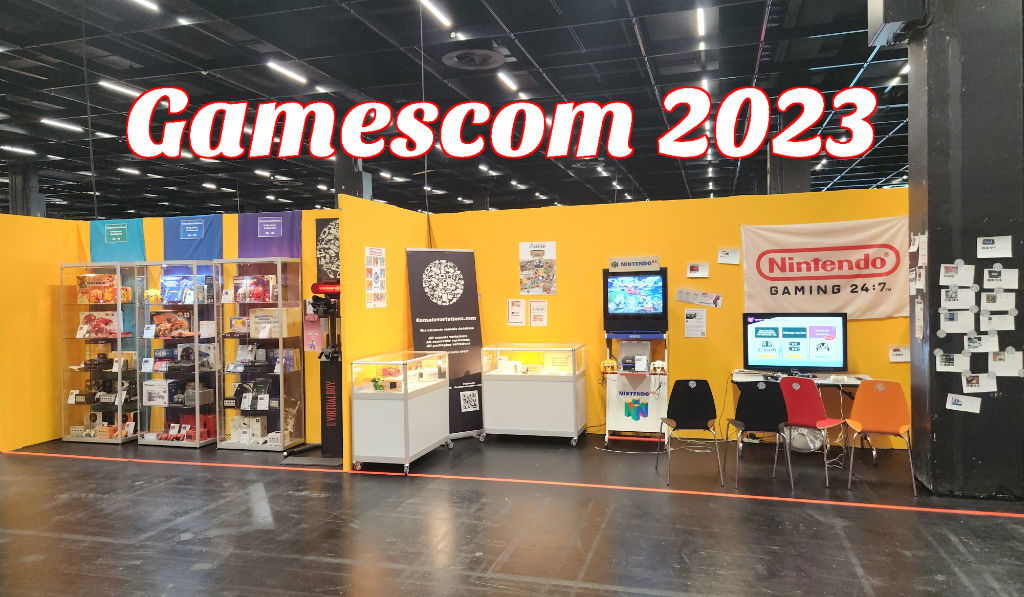 The Rarity Showcase
At the heart of our booth, we unveiled a captivating rarity showcase that wowed attendees. We presented three distinctive cabinets, each containing items carefully curated to match our website's rarity score, ranging from uncommon to epic. This display served as a testament to the incredible variety within the world of gaming collectibles, from vintage cartridges to limited-edition peripherals, all meticulously organized for visitors to explore.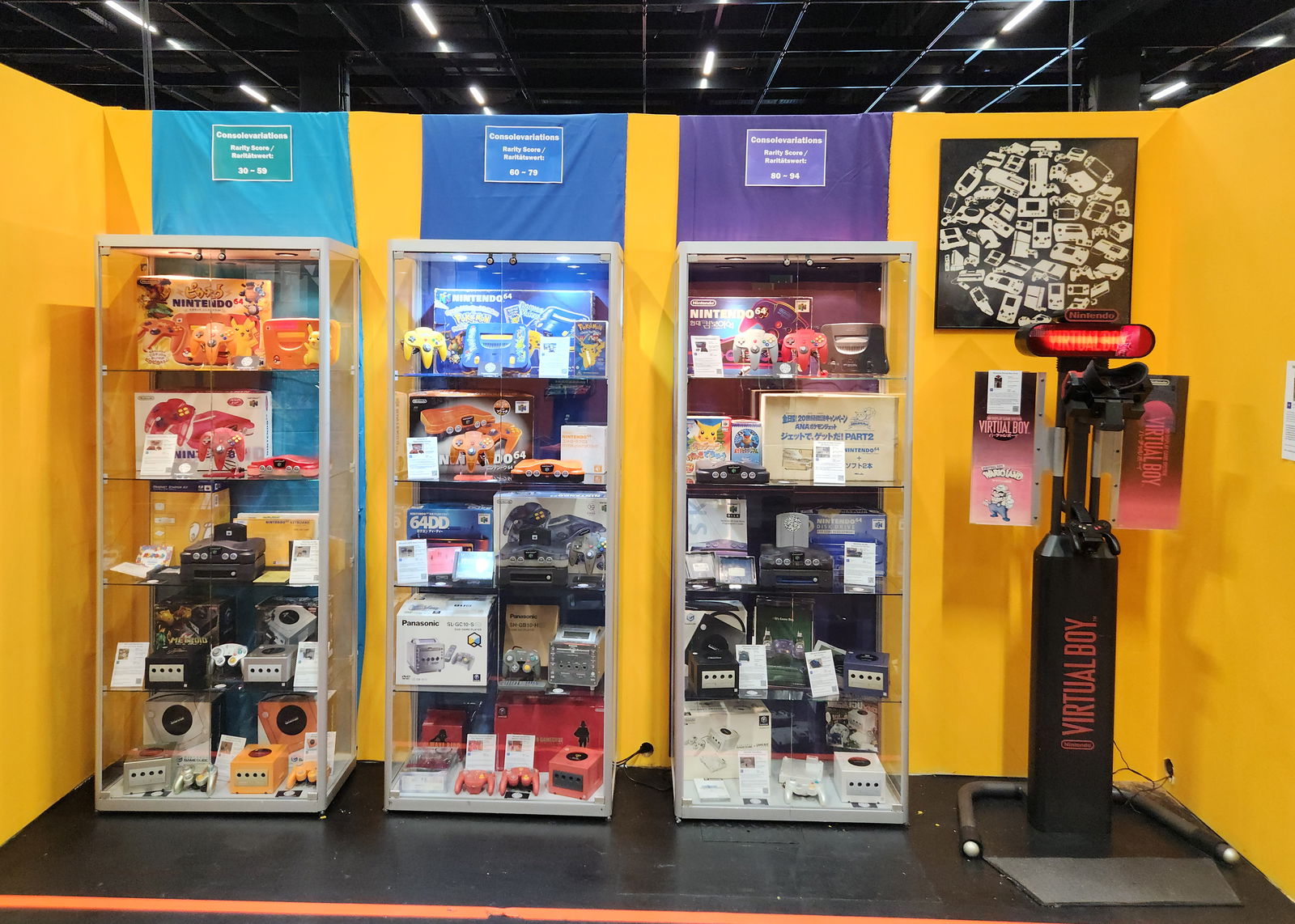 Consoles from uncommon to epic
Legendary Consoles Take Center Stage
Gamescom 2023 gave us the perfect opportunity to unveil two of the most legendary consoles in our collection. The first was the Nintendo Switch LABO Edition, a unique collaboration that combined Nintendo's innovative LABO kits with their hybrid console. Gamers and collectors alike marveled at this ingenious fusion of technology and creativity.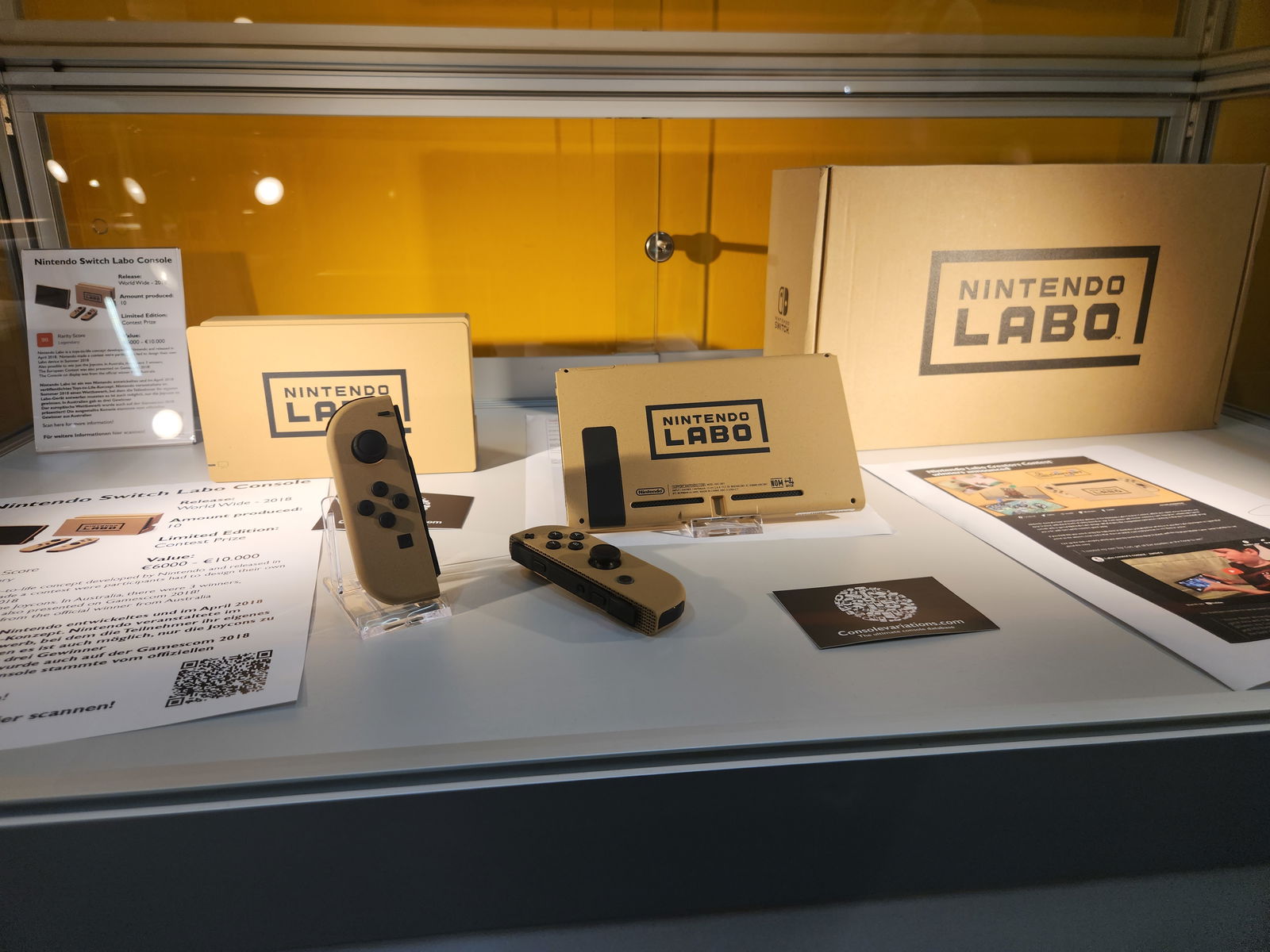 Nintendo Labo Switch at Gamescom
Nintendo Switch Labo Console
The second legendary console that stole the spotlight was the collection of five famous MTV Airbrush consoles. These iconic pieces of gaming history, adorned with vibrant and eye-catching designs, served as a visual testament to the ever-evolving aesthetics of the gaming industry.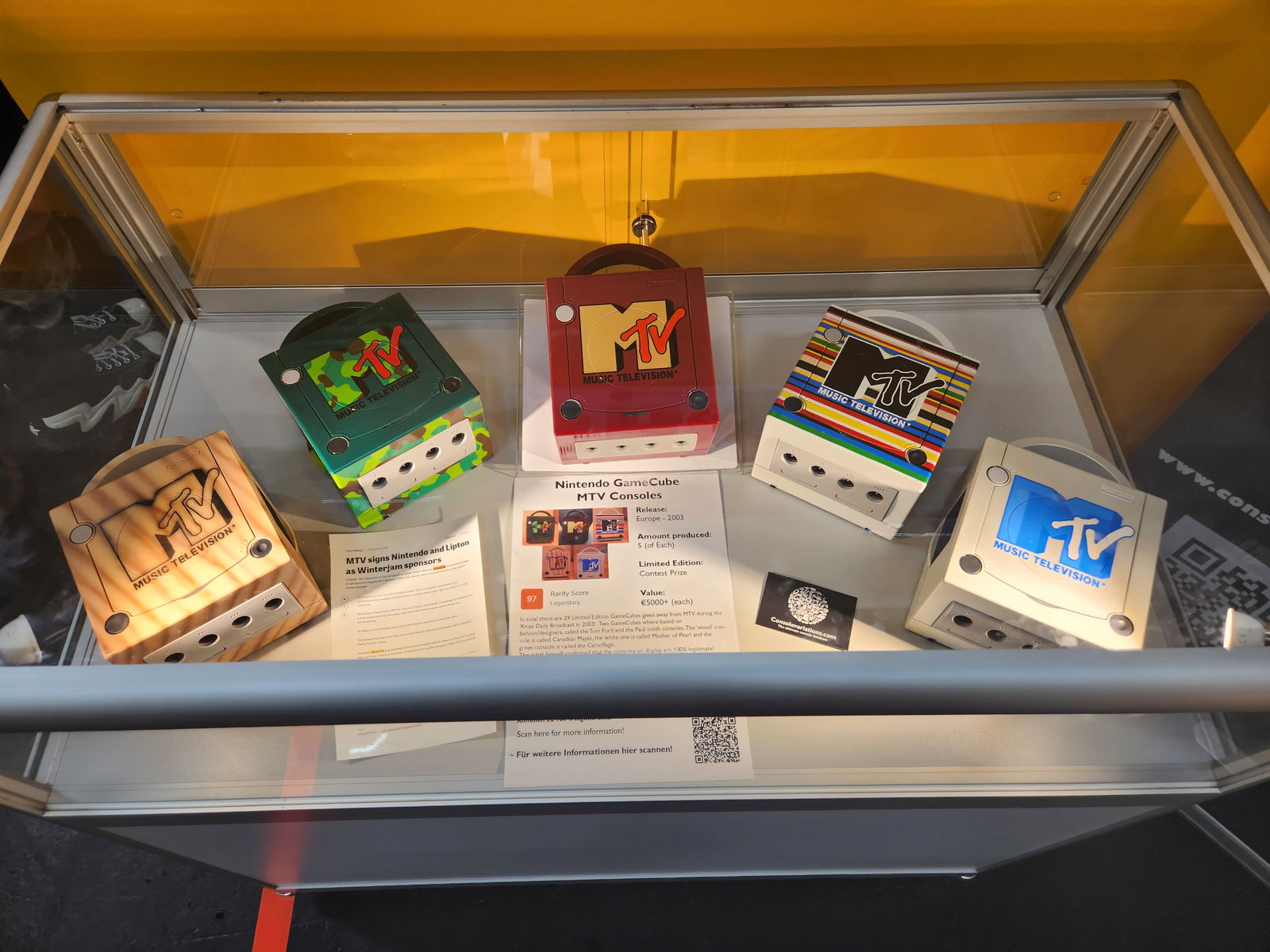 Nintendo MTV Gamecubes at Gamescom
Nintendo GameCube MTV Paul Smith Console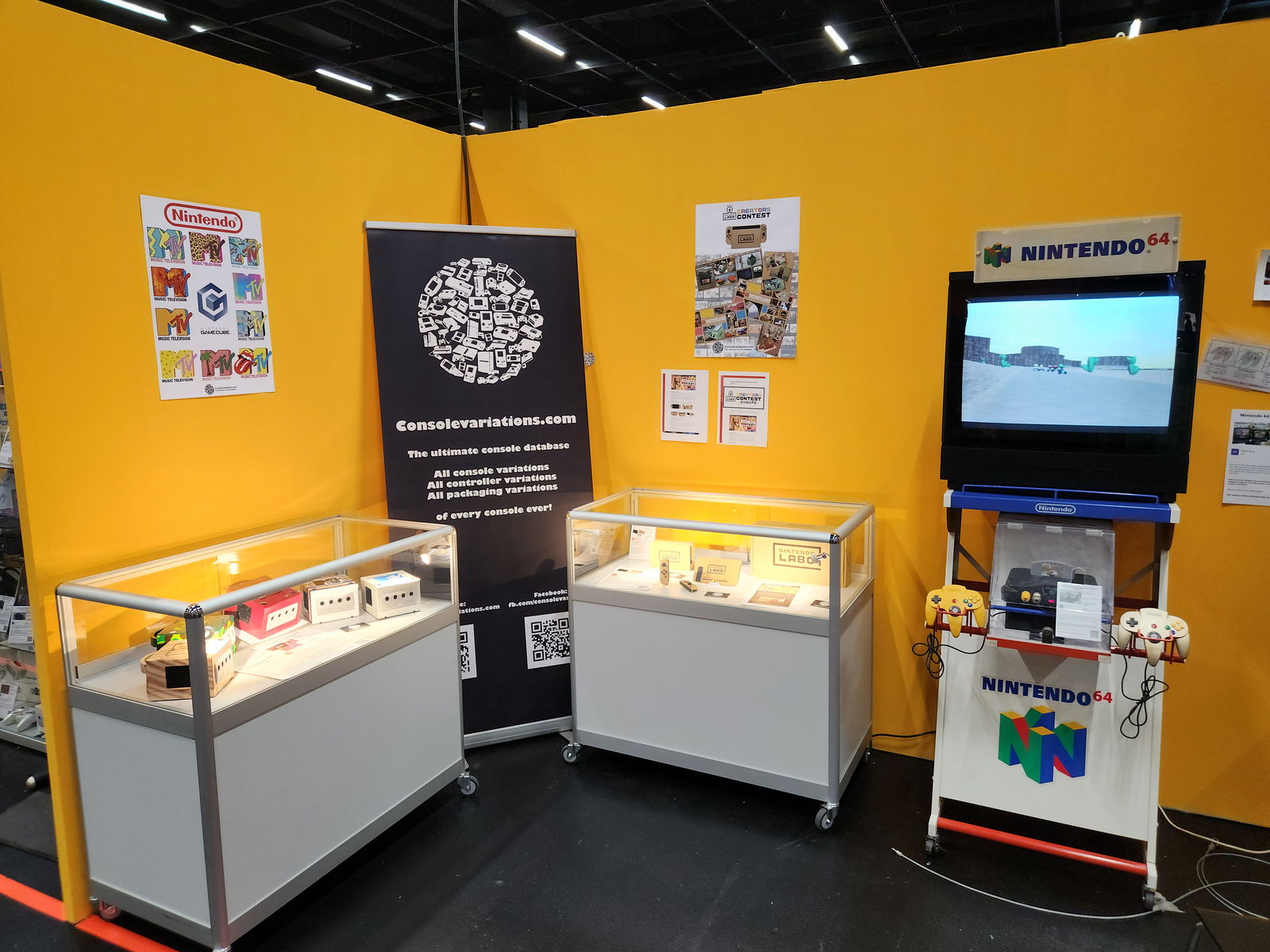 Legendary consoles
Playable Classics: Virtual Boy Kiosk and Gaming Stations
Our commitment to creating an immersive gaming experience was evident with our interactive setups. We featured a fully playable Virtual Boy Kiosk, offering attendees a chance to dive into the intriguing world of this unique and often underappreciated console. The Virtual Boy's distinct red-and-black visuals brought a touch of nostalgia to the event.
Additionally, we set up two Gaming Stations where visitors could engage in thrilling rounds of Super Smash Bros. The atmosphere was electric as friends and strangers battled it out, showcasing the enduring appeal of competitive gaming.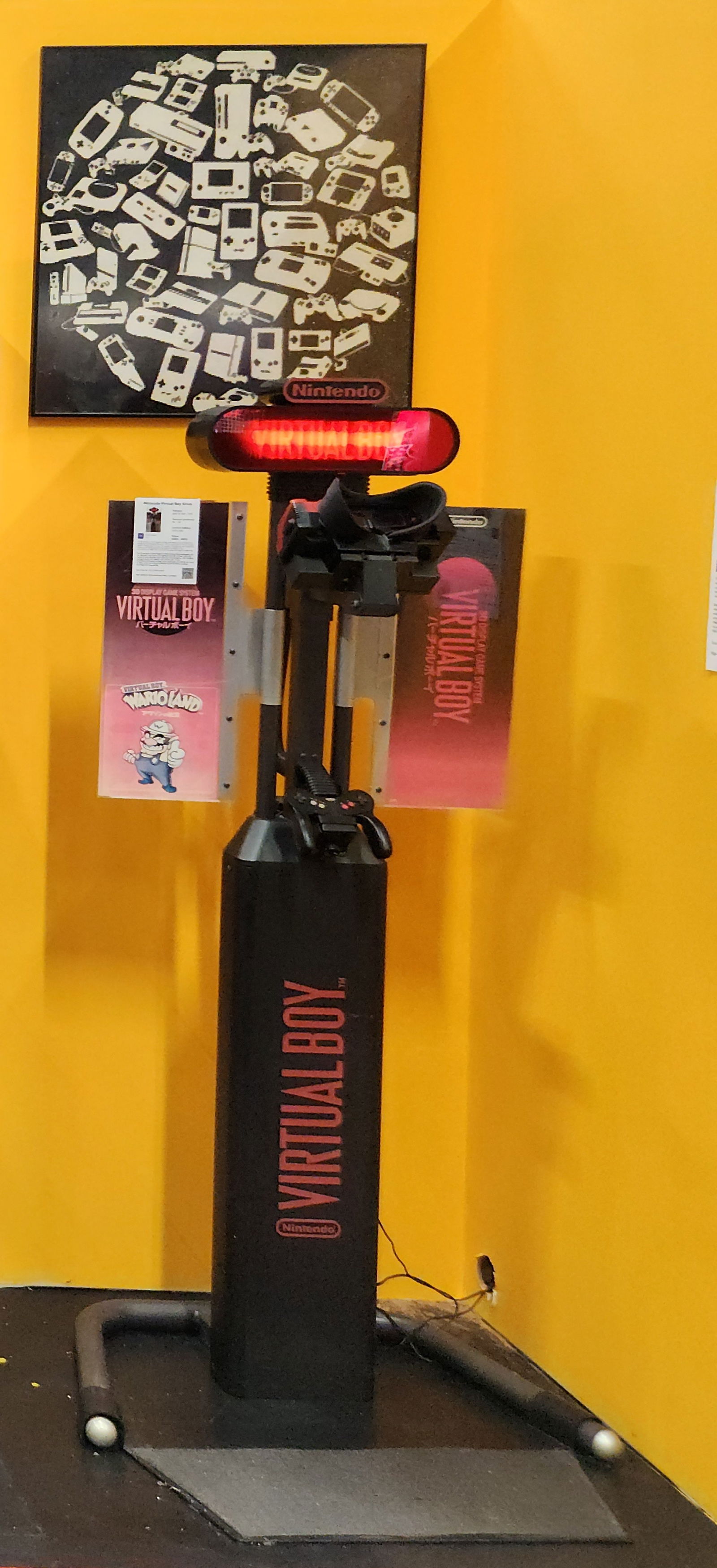 Japanese Virtual Boy Kiosk
Nintendo Virtual Boy Kiosk [JP]
Connecting with the Gaming Community
One of the most rewarding aspects of our Gamescom experience was the opportunity to meet and interact with hundreds of fascinating people from the gaming community. Whether they were seasoned collectors, passionate gamers, or newcomers to the scene, the sense of shared enthusiasm for gaming was palpable.
We had the privilege of engaging in insightful conversations, hearing stories of cherished gaming moments, and even learning about hidden gems in the world of gaming collectibles. The energy and passion of the gaming community were infectious, making every interaction a memorable one.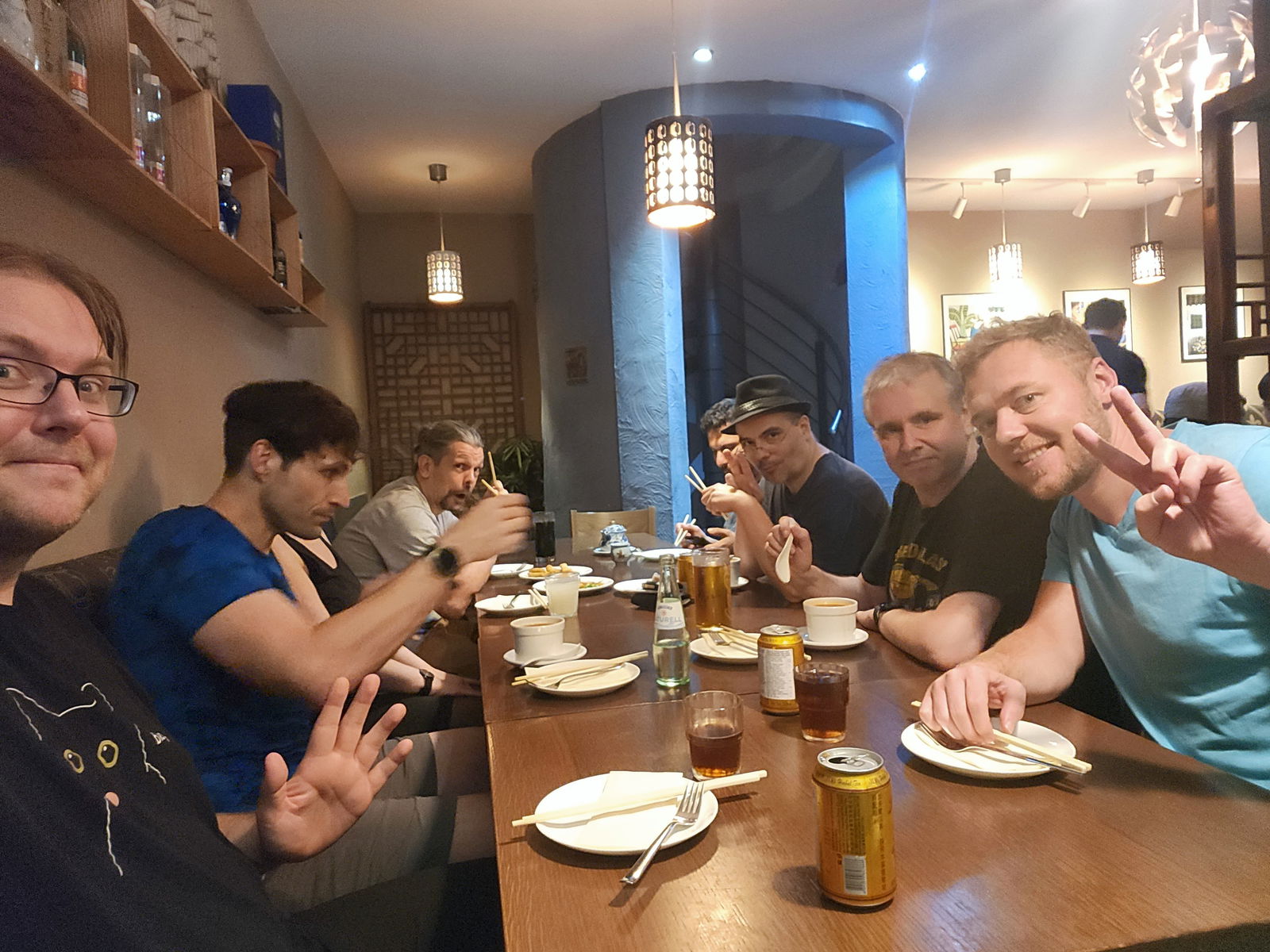 Dinner with part of the team
Wii Controller Wall Contest: Unleashing Creativity
This innovative contest invited visitors to let their creative juices flow as they re-arranged Wii controllers into works of art or anything their imaginations could conjure.
The response to the Wii Controller Wall Contest was extraordinary. Attendees of all ages embraced the challenge with enthusiasm and artistic flair. From intricate pixel art designs to whimsical sculptures, the creativity on display was awe-inspiring.
Gamescom 2023 was a remarkable milestone for Consolevariations.com, marking our sixth consecutive year (excluding the pandemic) attending this premier gaming event. With each passing year, our presence at Gamescom grows stronger, and this year was no exception. We had the privilege of showcasing a diverse array of rare and legendary gaming items, engaging with the gaming community, and creating unforgettable memories. Let's dive into the highlights of our unforgettable experience at Gamescom 2023.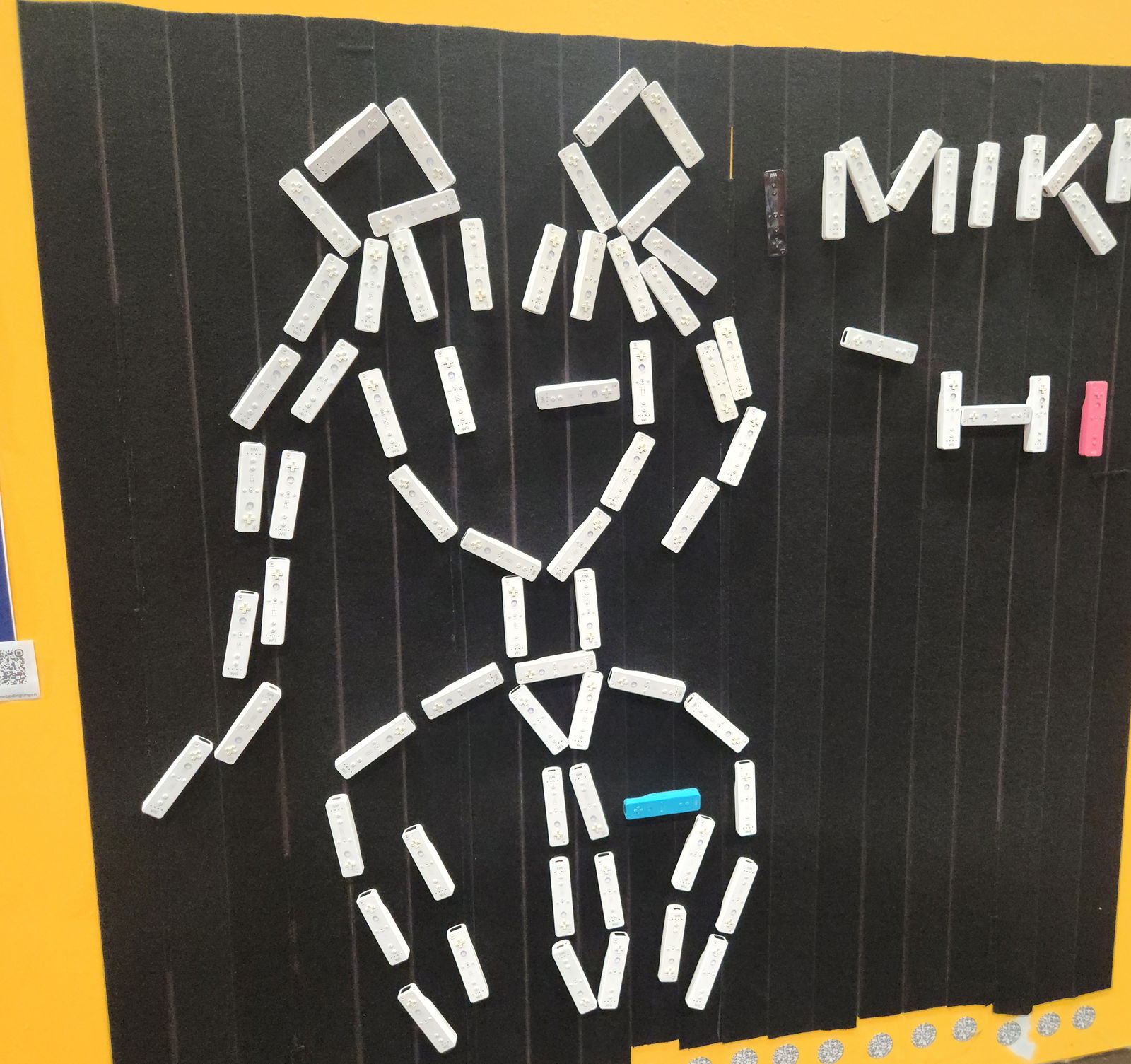 Miku Wii Controller Art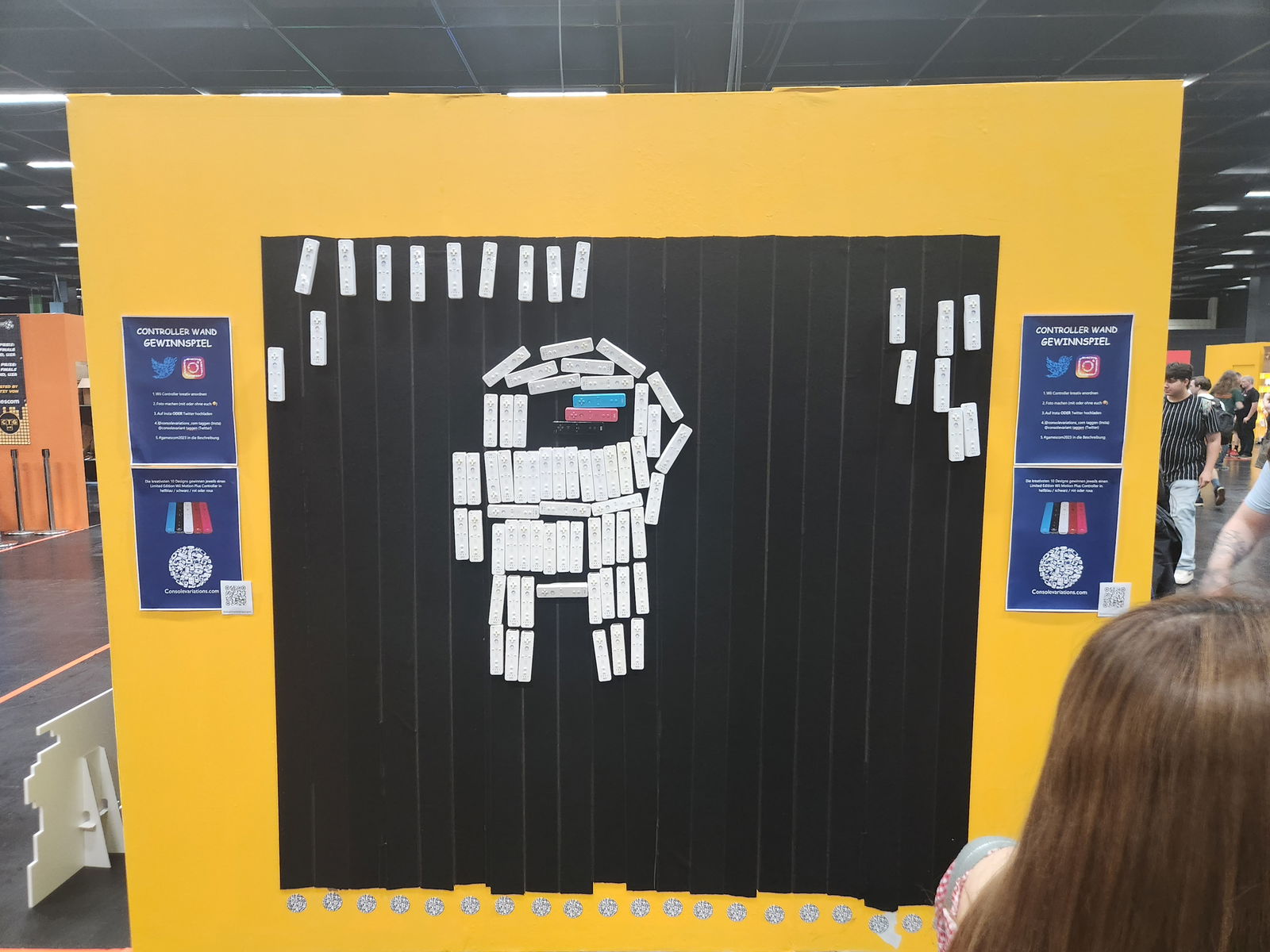 Among Us Wii Controller Art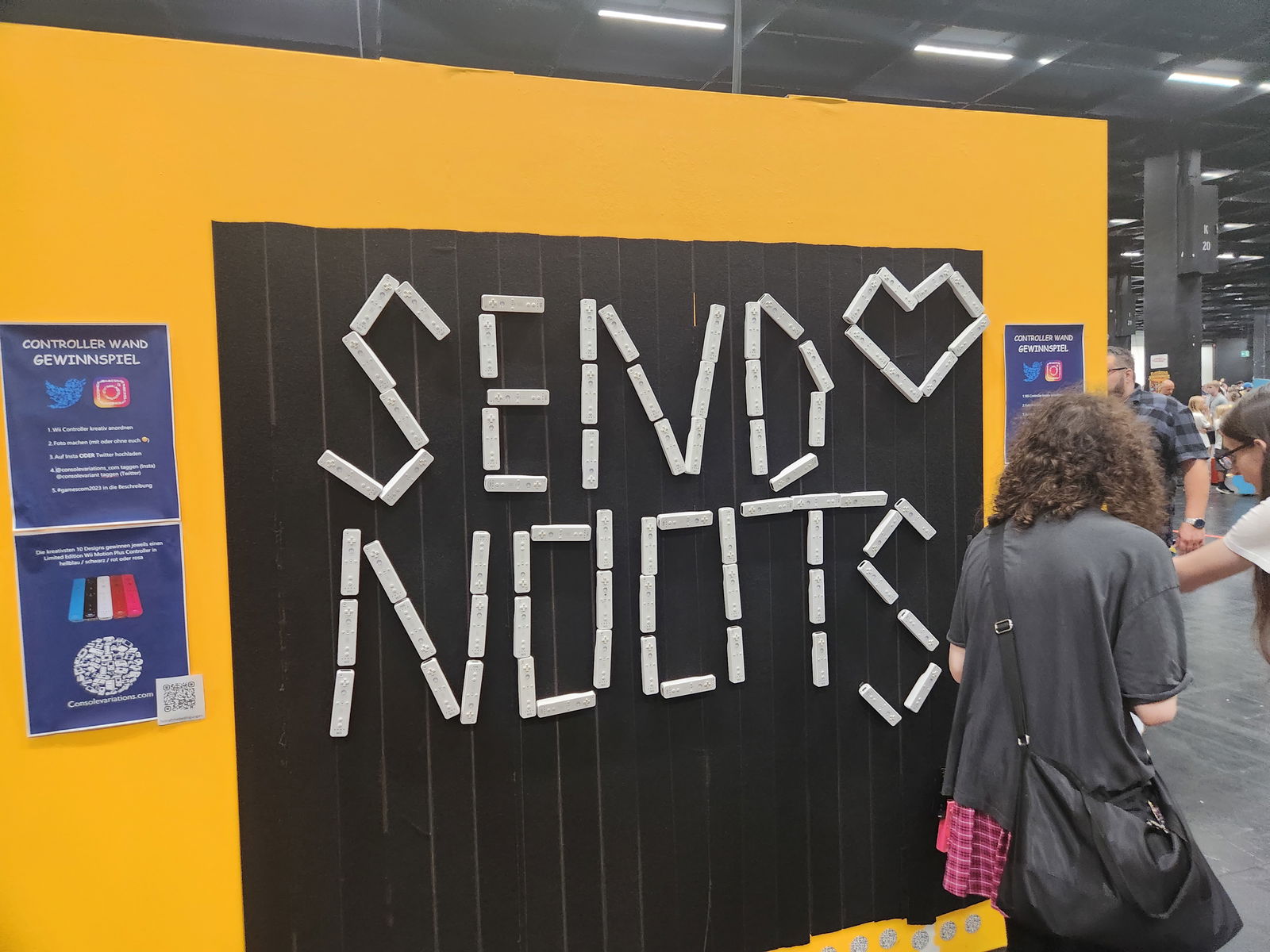 Of course....
Conclusion
Gamescom 2023 was a celebration of gaming rarity, an exploration of legendary consoles, and a testament to the enduring power of the gaming community. Consolevariations.com is immensely grateful for the opportunity to share our passion with attendees and create lasting memories.
As we look back on our sixth year at Gamescom, we are reminded of the boundless possibilities within the world of gaming collectibles. With each passing year, we are inspired to continue our mission of preserving and celebrating the rich history and diversity of gaming. Here's to many more years of exciting adventures at Gamescom and beyond!