27 November 2017 , by Consolevariations
N64 Funtastic Suitcase surfaced!
Today we have something really special for all of you. A few weeks ago our friends over at Retrokram got hold of an extremely rare Nintendo 64 item. Their Admin was kind enough to send us some detailed pictures of this one of a kind item.
We would like to present the Nintendo 64 Funtastic Series Suitcase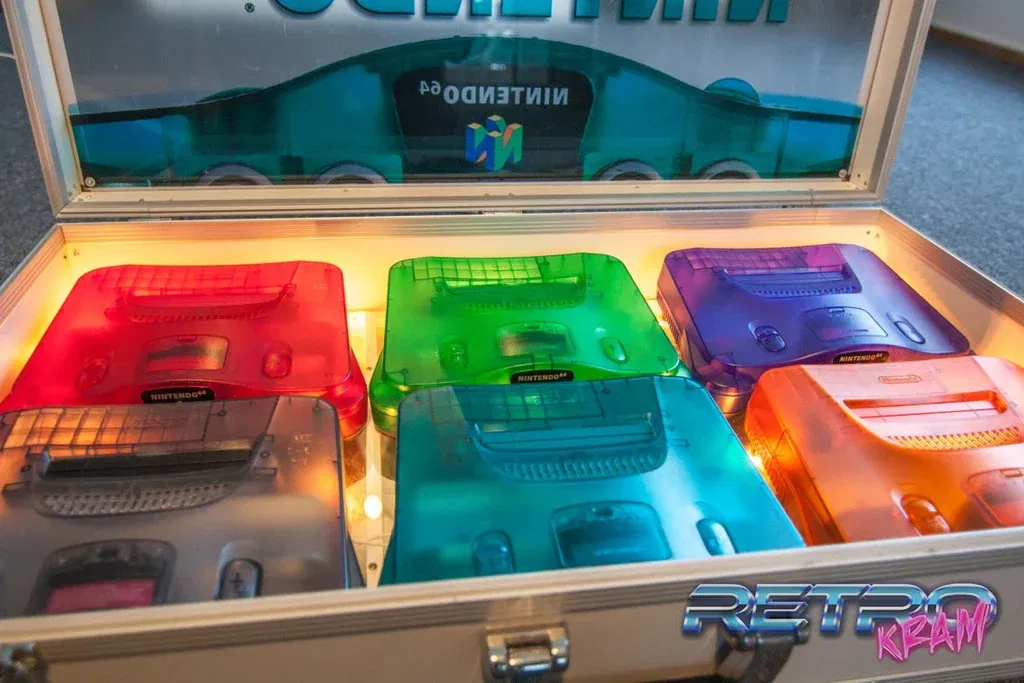 There have been many myths and mysteries surrounding this case and there are mixed opinions on how many were made but also what the actual purpose of this monster of a suitcase was. Apparently there was only 1 made for each region, that is Europe, USA and Japan. However more than that have been spotted over the years so we can assume there were slightly more made than that.
As far as its actual purpose is concerned we are pretty certain that these were used by representatives of Nintendo to showcase the newly released Funtastic Series to local game stores and big game store chains. At the time there was no Internet so a Nintendo employee would actually take this case to a retail store and present the new range from Nintendo to the shops.
According to our sources the shop owner or chain manager could then decide if they liked the product and how many they want to order. However, the cases were taken back to Nintendo after the presentation and therefore they vanished again. Some of them ended up in employees hands after all and now few of them have spawned on eBay for horrific prices in the thousands. There was one for sale in Australia for 6000$ and one in the States for 9999$. Of course we are pretty sure they were not actually sold for these prices.
Our friends at Retrokram stated that this one was sitting in the office of Claude M. Moyse, who was the chief of Club Nintendo Magazine. How it ended up leaving that office shall remain a mystery
. But it is safe to assume that this one was always in Europe for 20 years and just surfaced recently.
So lets take a closer look at the case itself. As you can see you can attach a plug to it and make it light up.
It contains all the Funtastic Colors that can be viewed here in more detail. The controllers are missing but the attachments for them are there so they were definitely part of the case.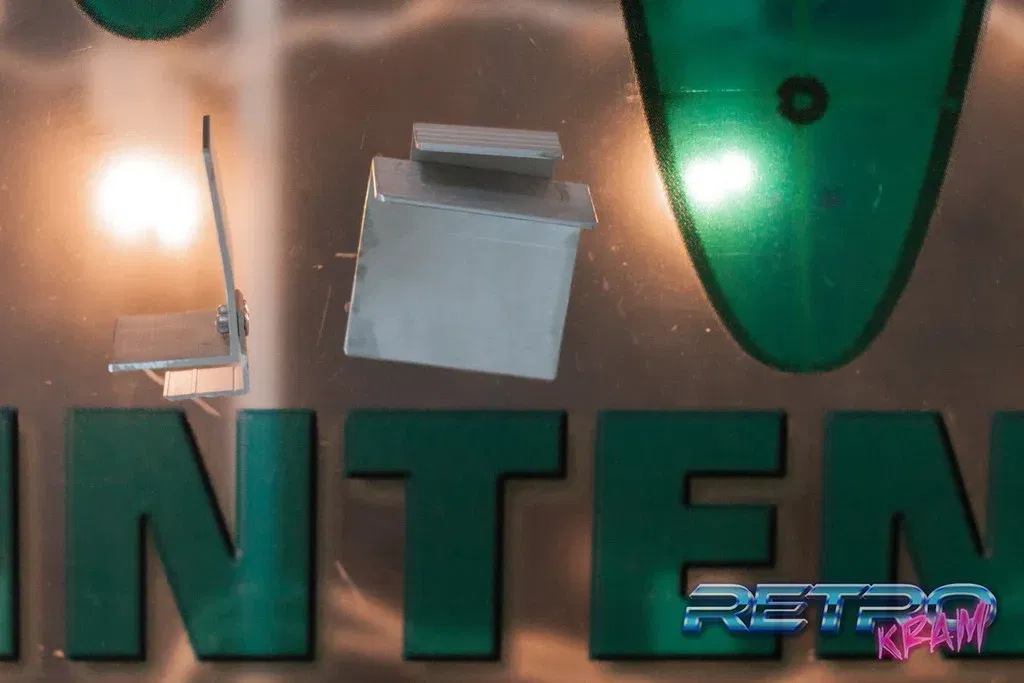 We will upload all pics we have in one big bulk here for you to enjoy. Thank you Retrokram for showing us this wonderful item and congratz to you for owning it. Please check out their site for a bunch of interesting things regarding retro. Just be aware that it is actually all in German :)