08 November 2017 , by Consolevariations
Already a one-of-a-kind Xbox One X released!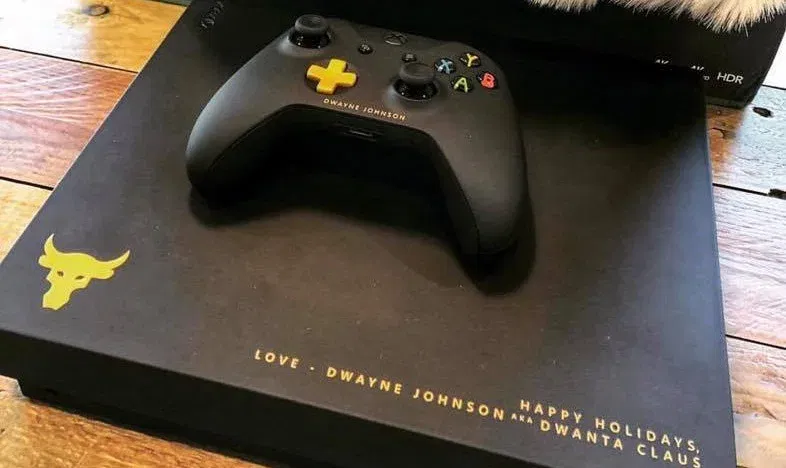 Celebrity; Dwayne "The Rock" Johnson has recieved a one-of-a-kind Xbox one X from Microsoft
to donate to Make A Wish kids!
The console has a bull on it that represents the logo of "The Rock" and it also has the following on it:
"HAPPY HOLIDAYS."
"LOVE - DWAYNE JOGNSON AKA DWANTA CLAUS"
On the controller it is saying"DWAYNE JOHNSON" and as a cherry on top. the D-pad is in gold as well.
Thanks to a fan who mentioned us on social media!
Thanks to this console we have over 125 different Xbox One systems on the site!
Check them out here!