30 september 2017 , door Consolevariations
The Microsoft Xbox Playboy Edition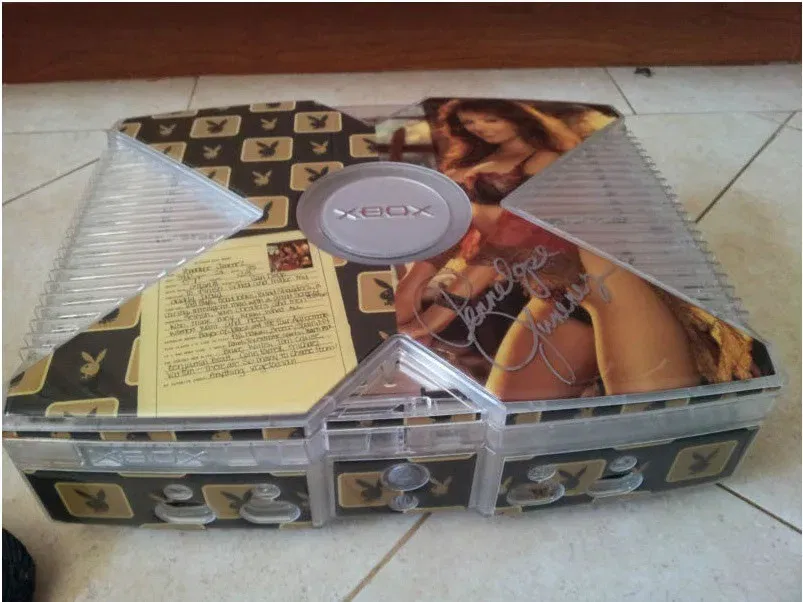 We pay our condolences to Hugh Hefner, publisher of the Playboy magazine.
This Microsoft Xbox was given away in Australia being a first prize in a contest.
it was listed on eBay in 2012.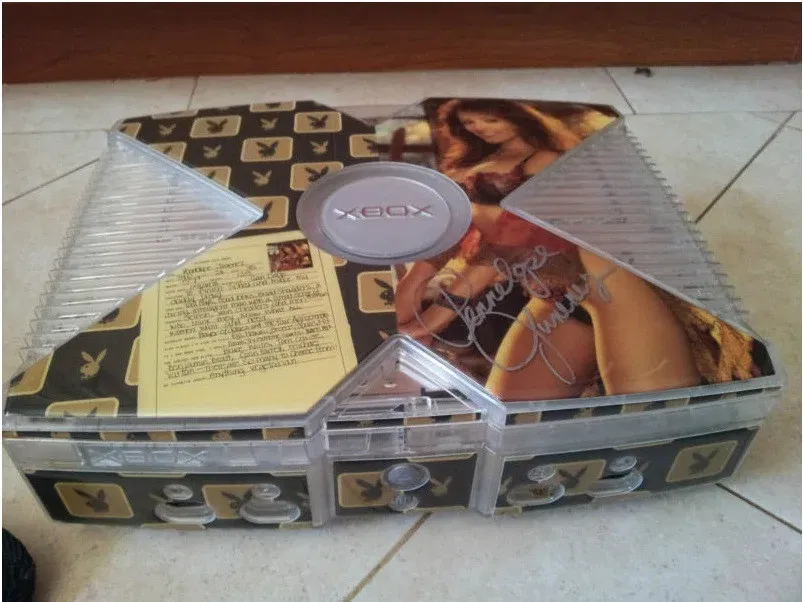 It was a clear system, opened by playboy to put there own decals on it. signed by Penelope Jimenez, then given away.
In the auction it say the following:
"Hi,Thanks for looking - This is an xbox customized by Playboy and offered as 1st prize in a competition prize at the time.
This is the only one in existence.
It has been autographed by Penelope Jimenez (March 2003 Playboy Playmate).
The xbox is 100% functional and has only been used/tested once to verify that it was working correctly.
My wife took an instant disliking to this xbox so it has been hidden in the wardrobe all this time.
The xbox includes all power and connector cables and comes with one black hand controller.
ONCE AGAIN THIS HAS BEEN CUSTOMIZED AND AUTOGRAPHED BY PLAYBOY AUSTRALIA and was a 1st prize.
There is no other xbox like this in Australia......it's a one only opportunity.
This makes it collectable and it would look great on display behind the bar or in a theater room.
Disclaimer : Please check with your wife or girlfriend before bidding. I cannot be held responsible if they dislike this xbox :-)
Local Pickups are welcome.
I will road freight to any where is Australia for $36 ( cost is due to its weight and size.)"
The model, (Penolope Jimenez) was Playmate of march 2003, this is high likely the same time when the system was given away.
And for research purposes.. the picture on the system was based on the poster that was released in the Playboy magazine of that month. of course.. without our logo ;)