13 mei 2021 , door Consolevariations
New PlayStation 5 Controllers Announced!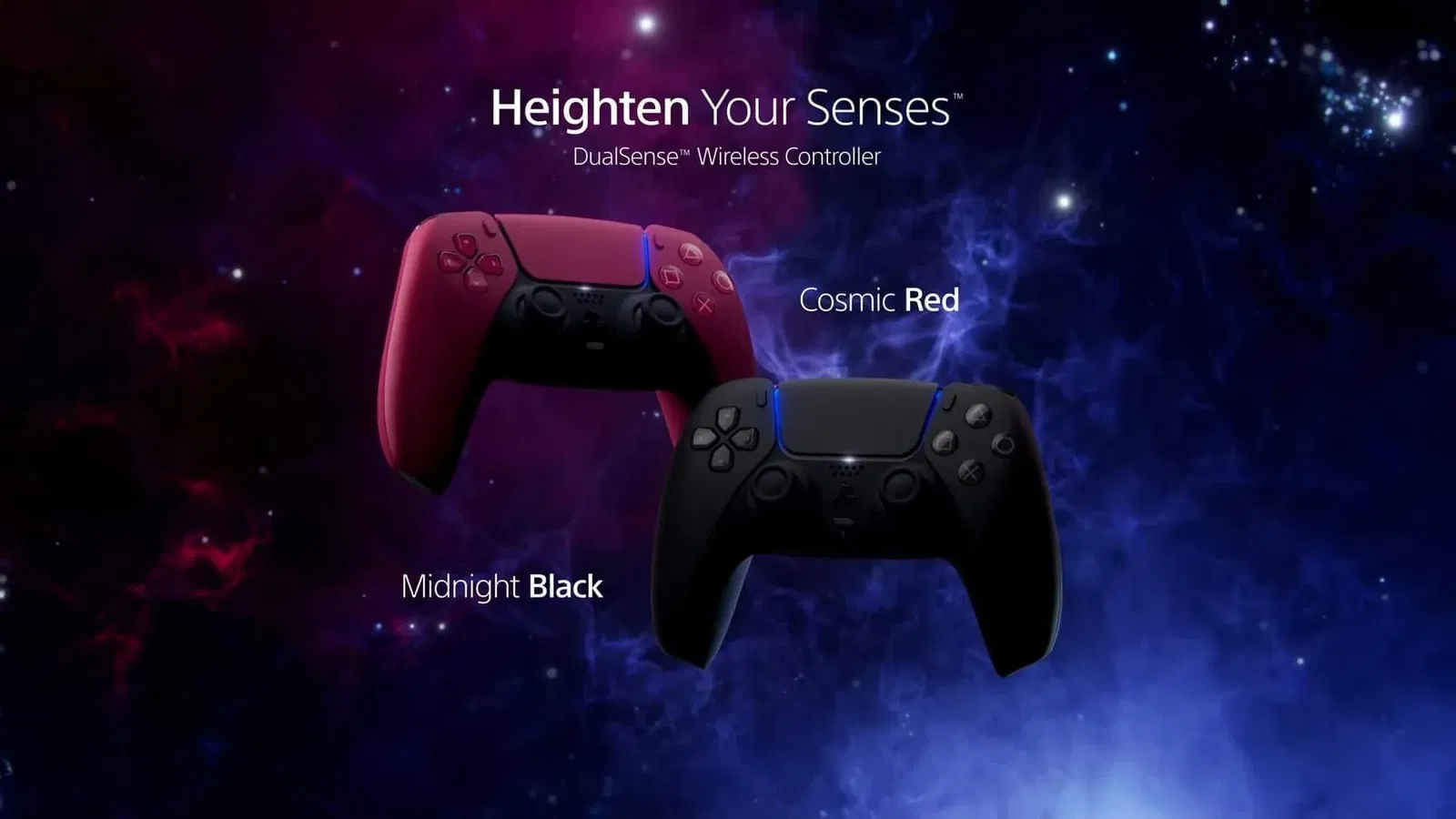 Sony PlayStation just announced 2 new controllers to join the PS5 controller gang.
Controllers are called:
Sony PlayStation 5 Cosmic Red Controller (will will cost $74.99)
Sony PlayStation 5 Midnight Black Controller (will will cost $69.99)
Designers Leo Cardoso and Satoshi Aoyagi said We wanted the new controller colours to complement each other, as well as the original DualSense wireless controller and PS5 console, so we designed the colours around the theme of galaxy as it felt like a natural progression from the original PS5 and accessories designs,
coming up June 11, 2021.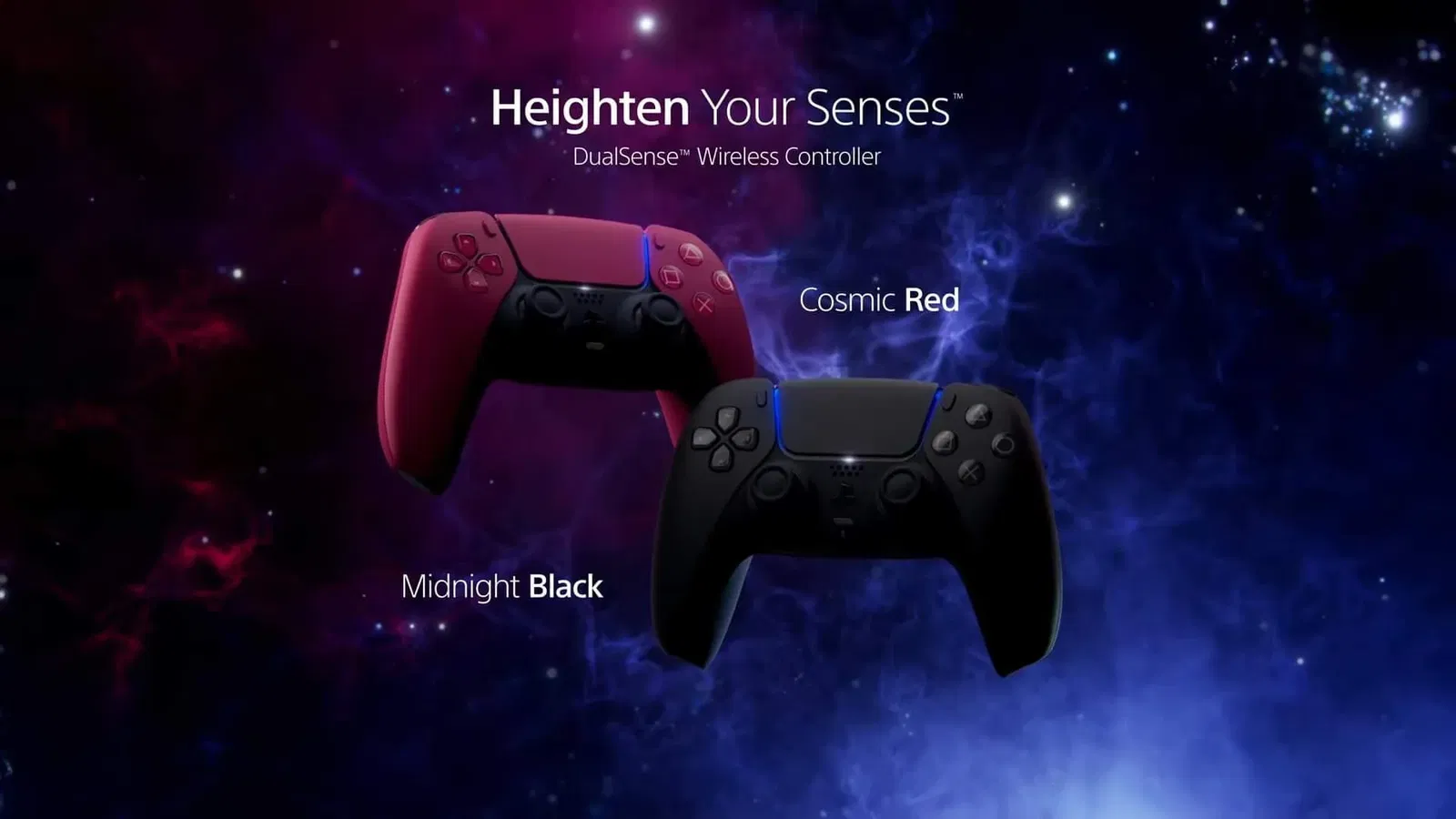 Heighten Your Senses
PlayStation 5 Midnight Black Controller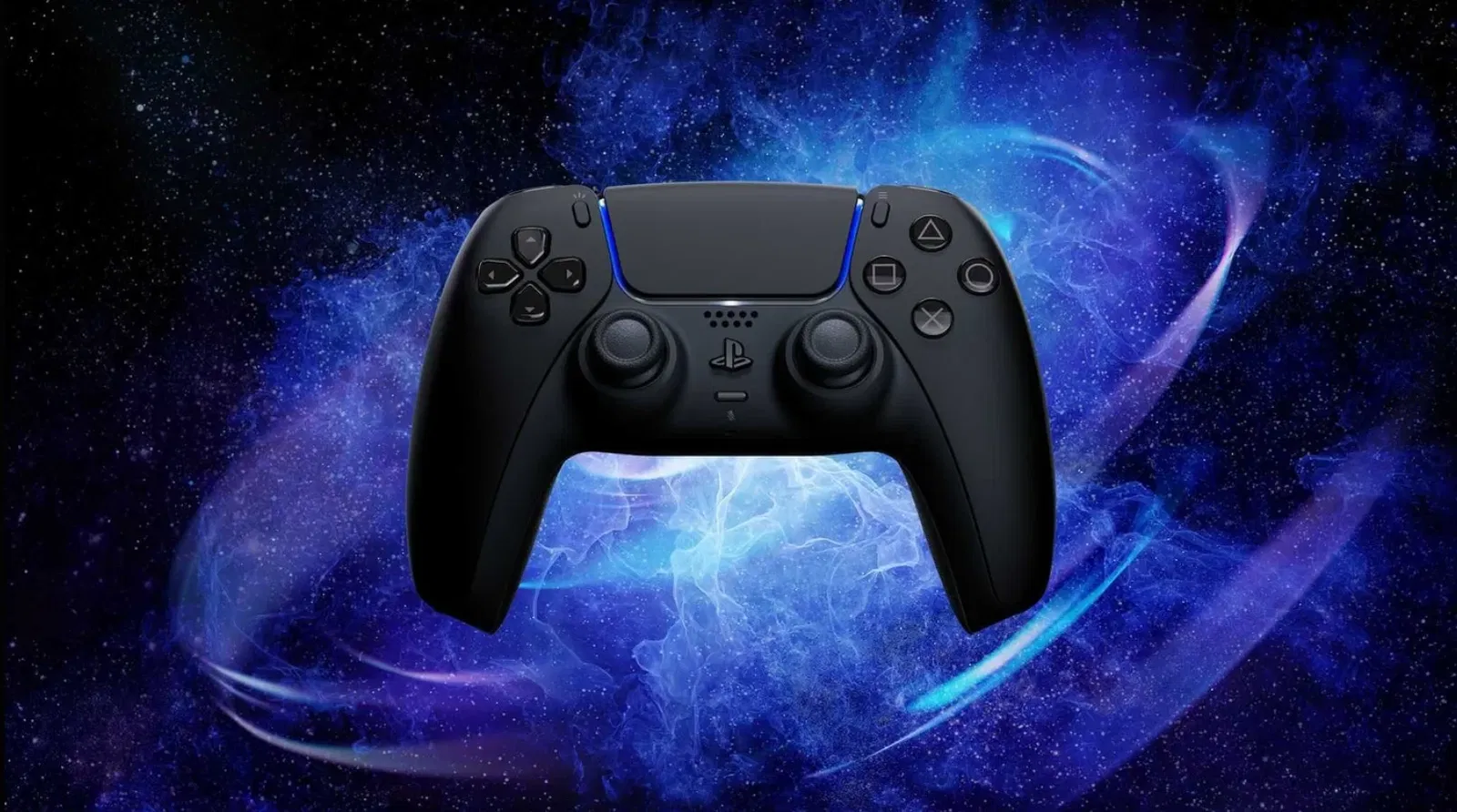 Midnight Black
PlayStation 5 Cosmic Red Controller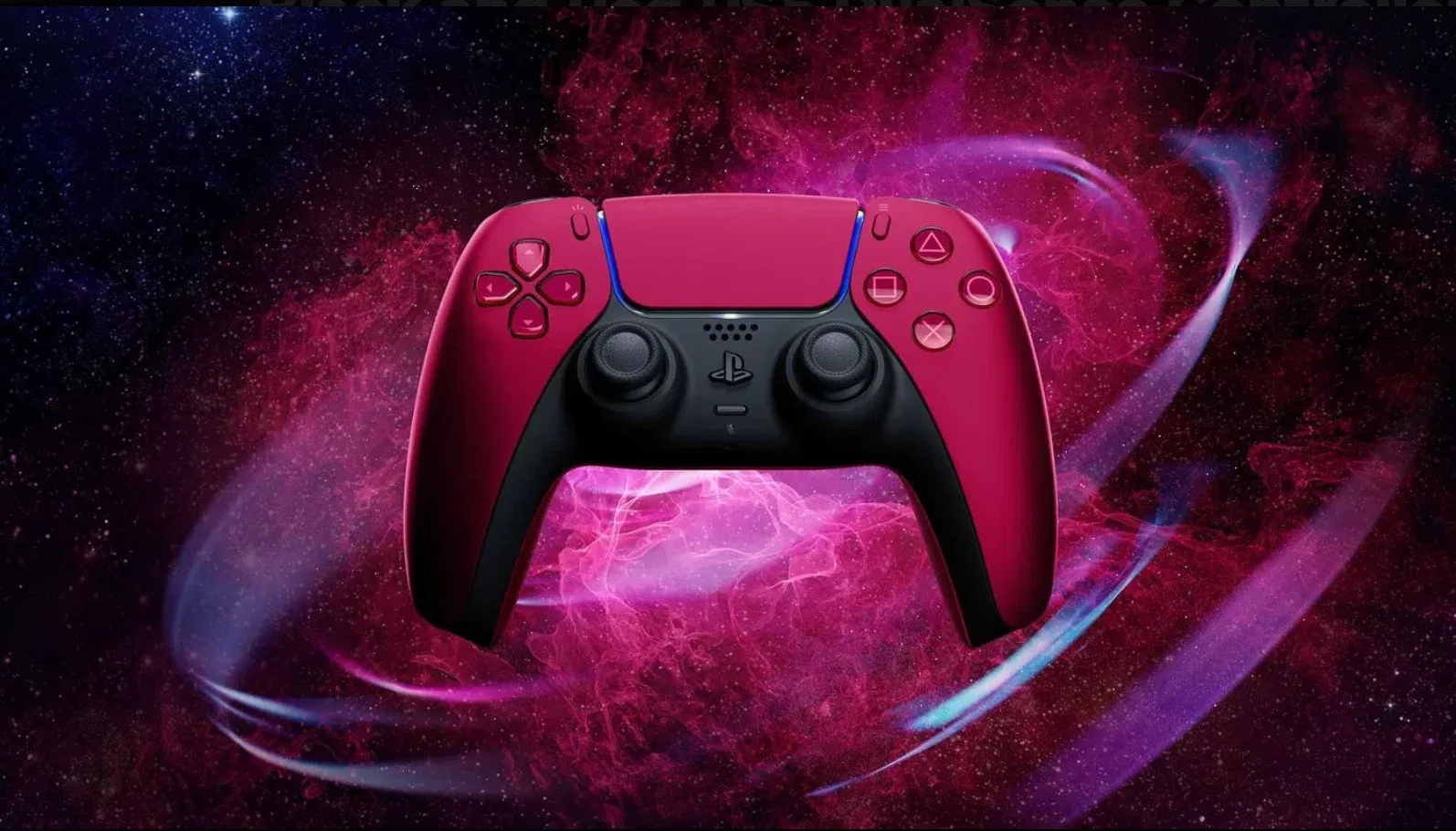 Cosmic Red