07 juli 2021 , door Consolevariations
New OLED Switch announced!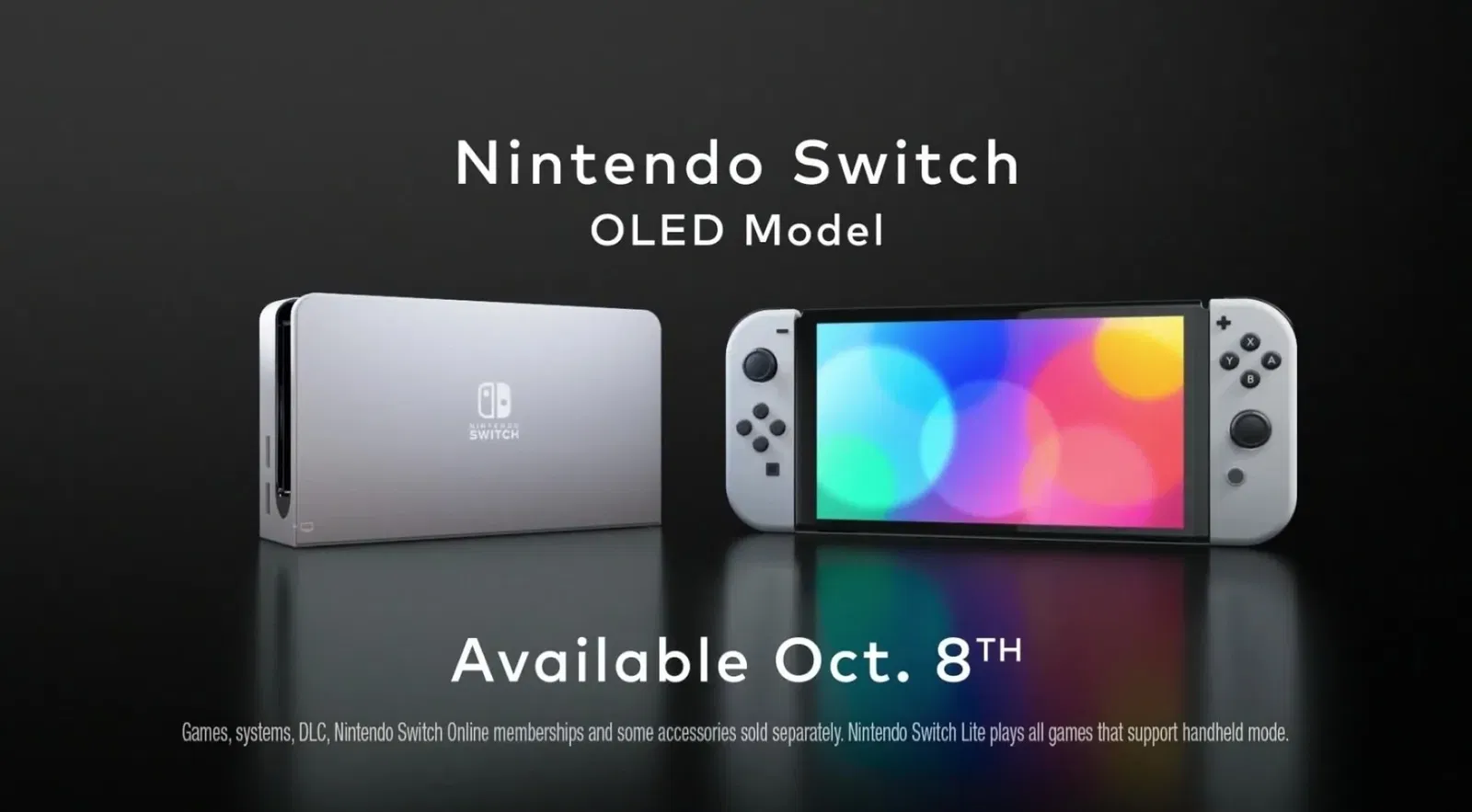 Nintendo suprisingly announced the Nintendo Switch OLED Model (yes, that is it's real name)
It will be released on October 8,
It will be bundled with a White Docking system and very cool White JoyCons
There are no major internal changes to the CPU or memory. Nintendo Switch (OLED model) does not have a new CPU, or more RAM, from previous Nintendo Switch models, says a Nintendo spokesperson.
This revised model includes an adjustable stand for tabletop play, 64GB of built-in storage (up from 32GB), a new dock with a wired ethernet port built in, and improved audio for handheld or tabletop play.
Elsewhere, theres little else changed over the original device. Nintendo says battery life on this new OLED Switch will be up to nine hours, the same amount as the current Switch. This OLED Switch is slightly longer than the original and also slightly heavier at 0.71 pounds (0.32kg) versus the 0.66-pound (0.29kg) weight of the original Switch.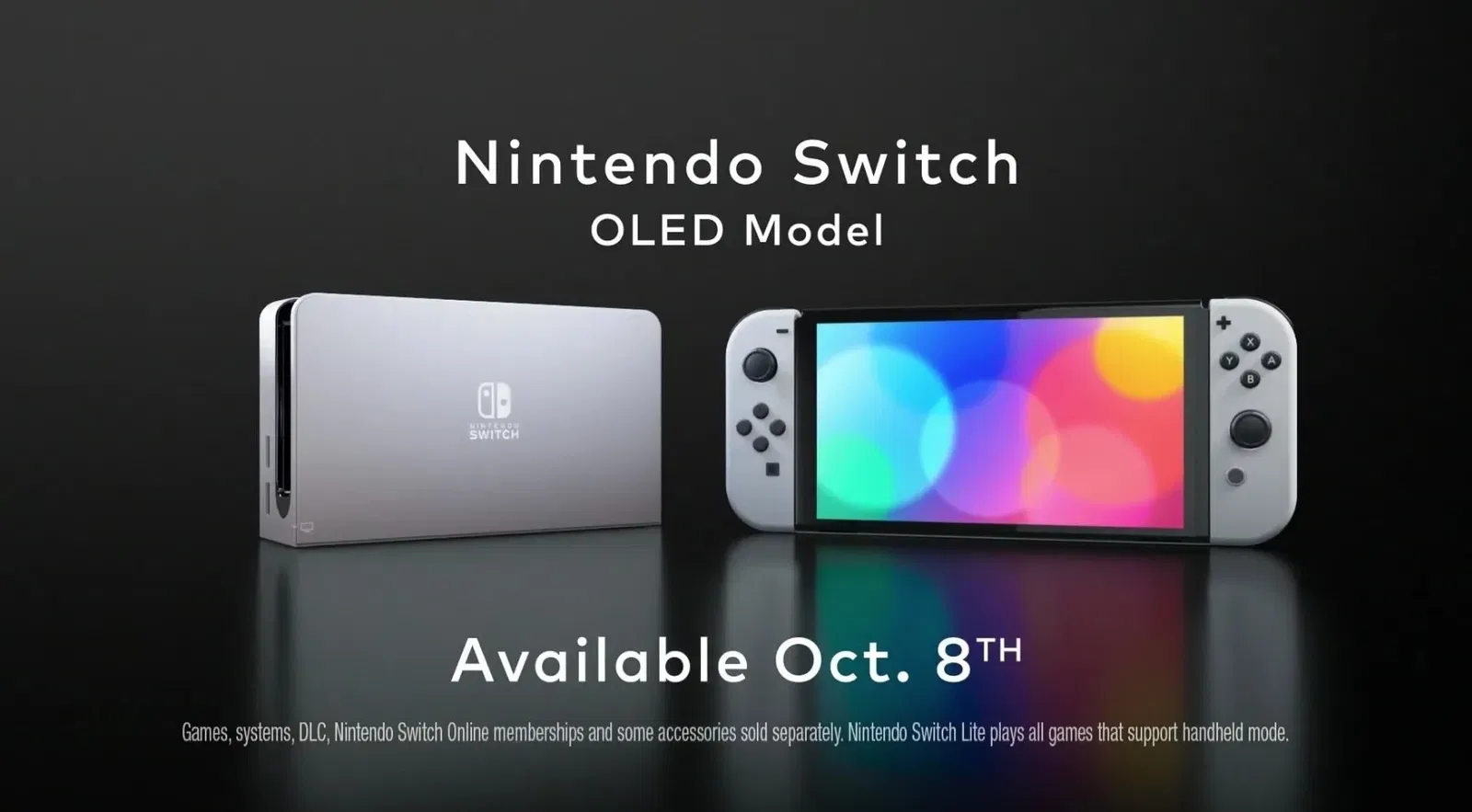 The OLED Model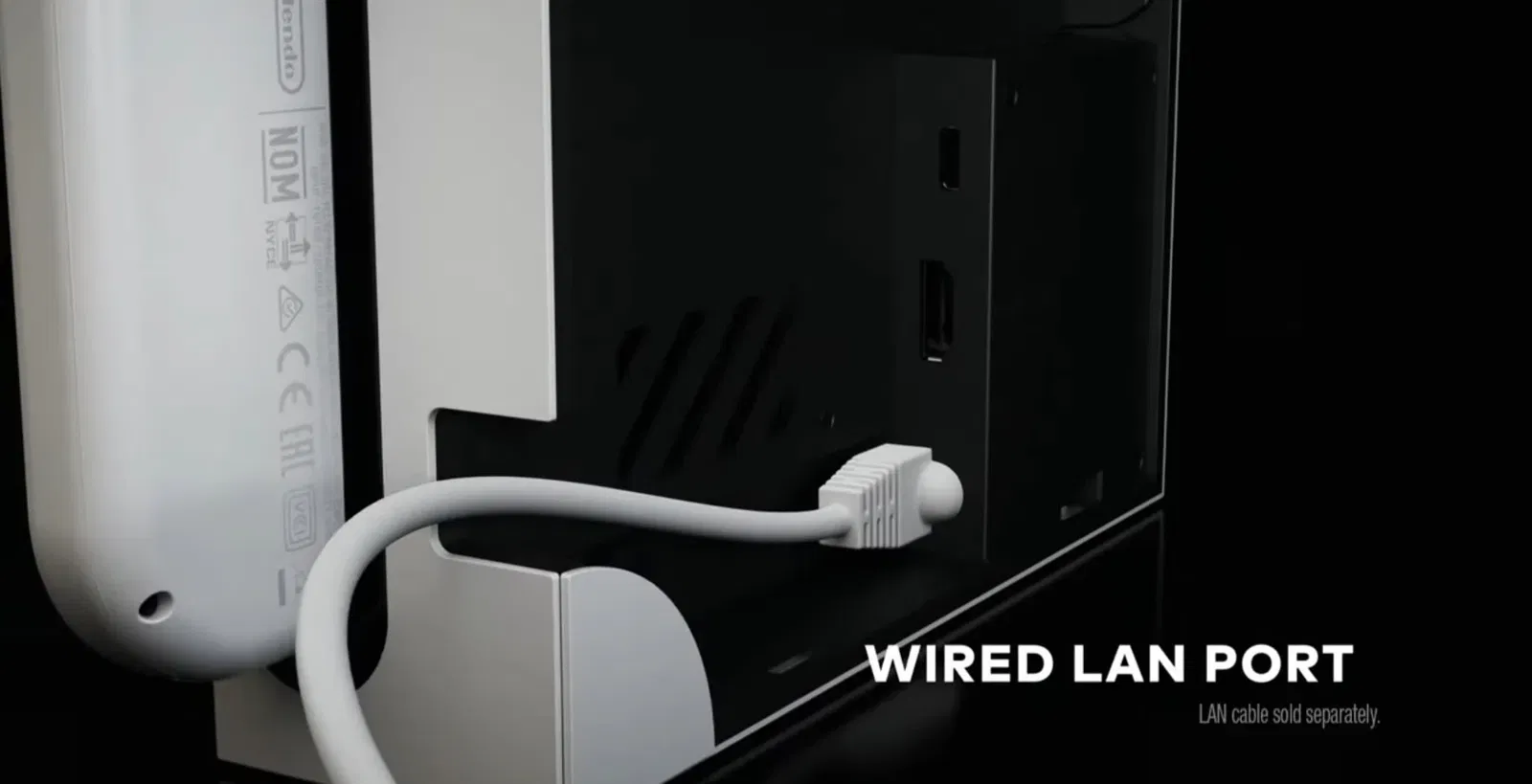 Now with a LAN port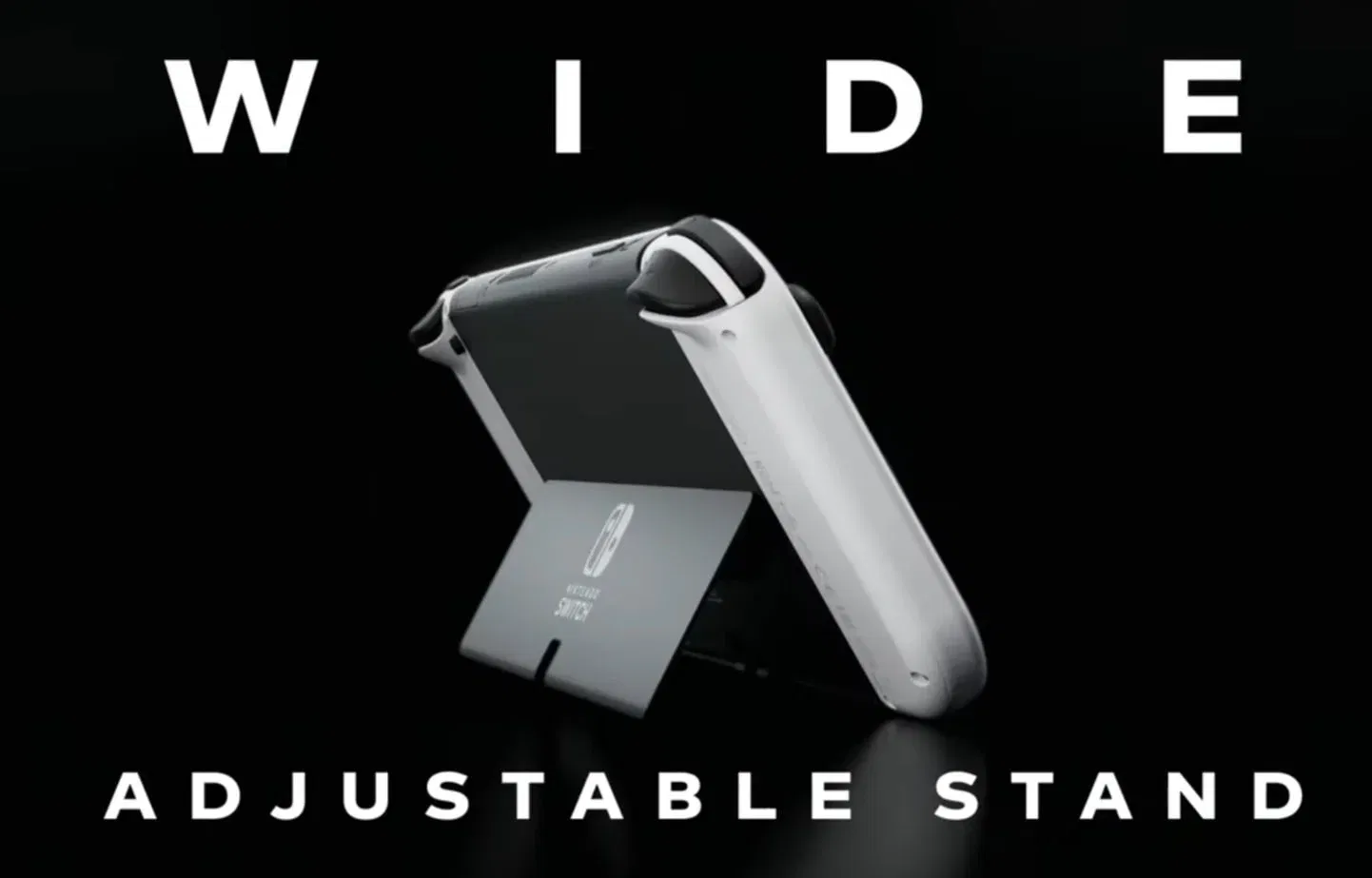 With a better adjustable stand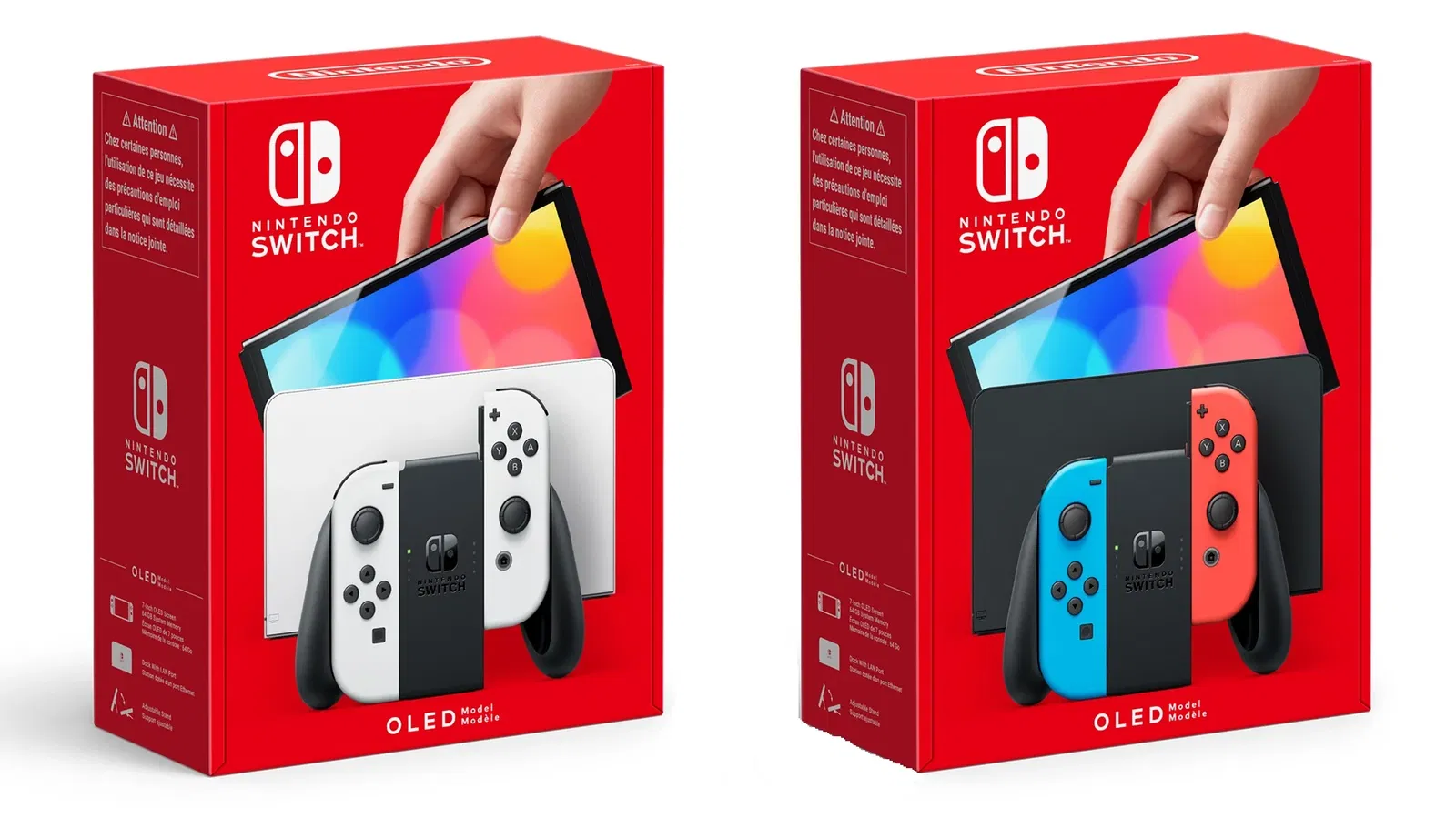 The Nintendo Switch OLED Box
If you are not a fan of White, there is always the Blue/Red JoyCon Bundle which does come with a black Dock
Nintendos Switch has sold incredibly well, with the console dominating US sales charts for nearly two years straight. Switch lifetime sales are at 84.59 million units shipped since its launch in 2017, a figure that is getting closer to the Wii consoles 101.63 million lifetime sales mark.