13 November 2021 , by Consolevariations
Xbox Meets Gucci with a Limited Edition Xbox Series X Console!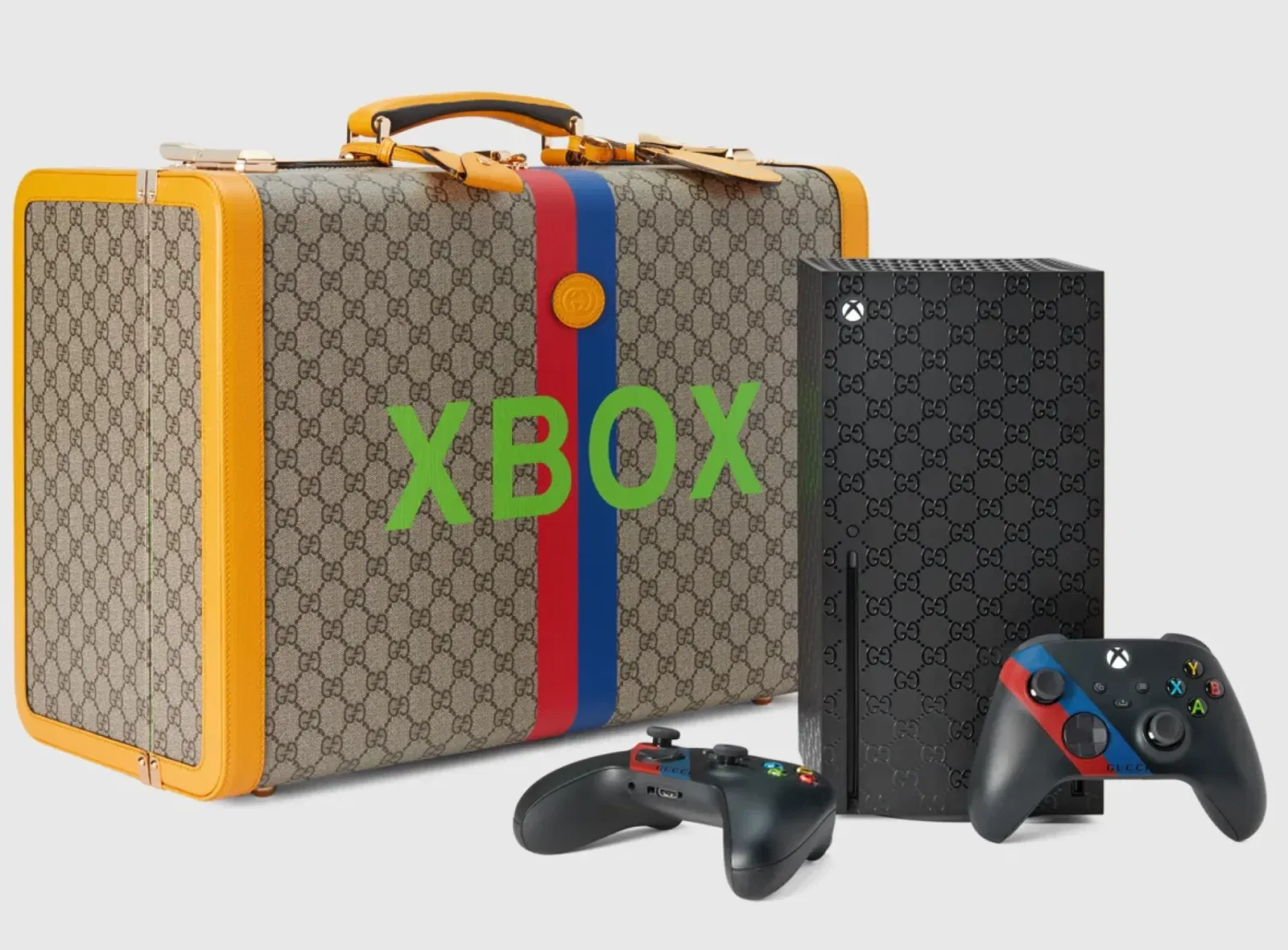 In the first collab between the companies, Xbox and Gucci have come together to deliver 100 numbered
Xbox Series X Gucci Consoles!
Xbox has turned 20, and Gucci has turned 100 !
Along with the 100 limited edition Series X consoles, the bundle includes a Gucci x Xbox suitcase with the same GG branding over its brown exterior. The suitcases, however, run for more than your average console, at a retail price of $10,000.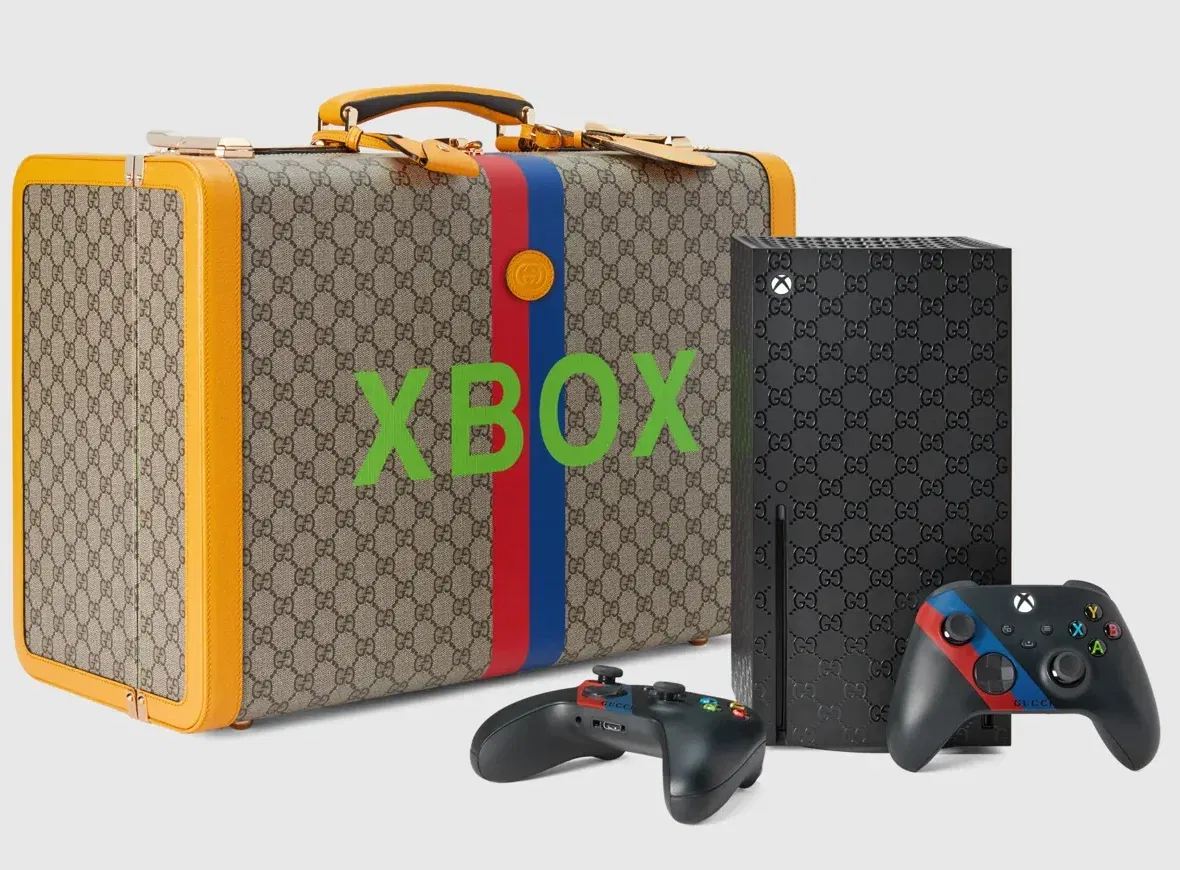 Console from the front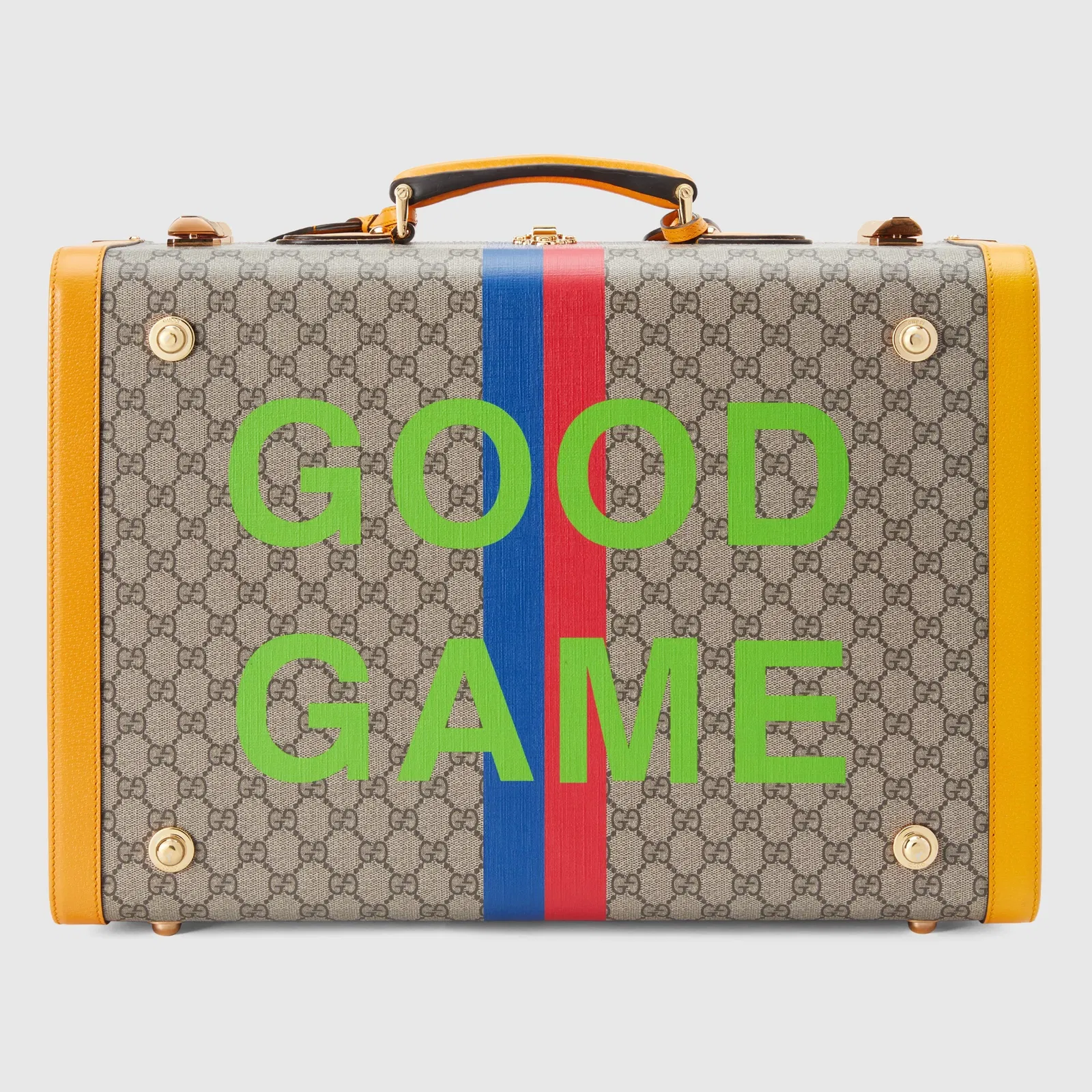 the outer bag/box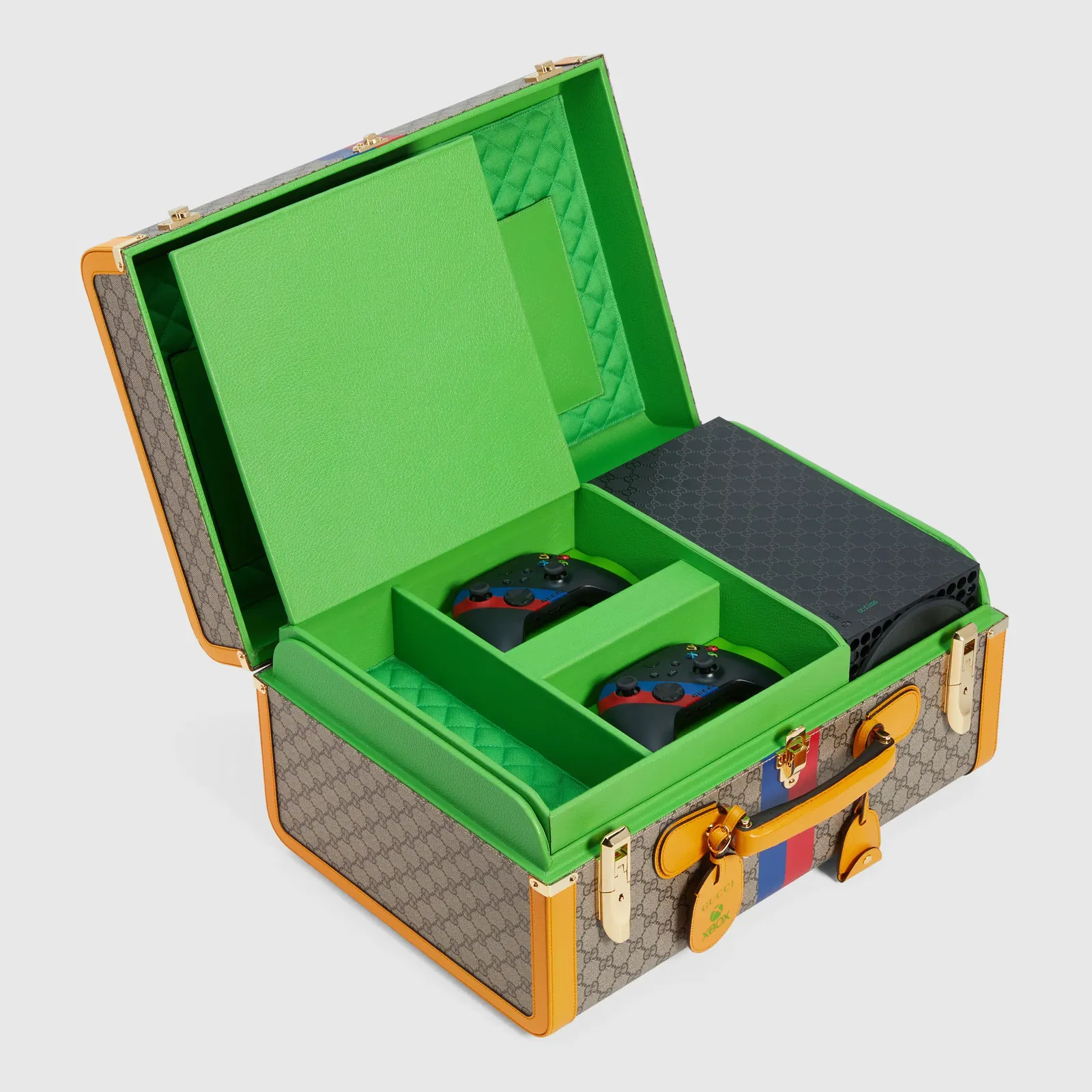 The inside