30 November 2017 , by Consolevariations
The pink PSP that costs $650 US Dollars in Japan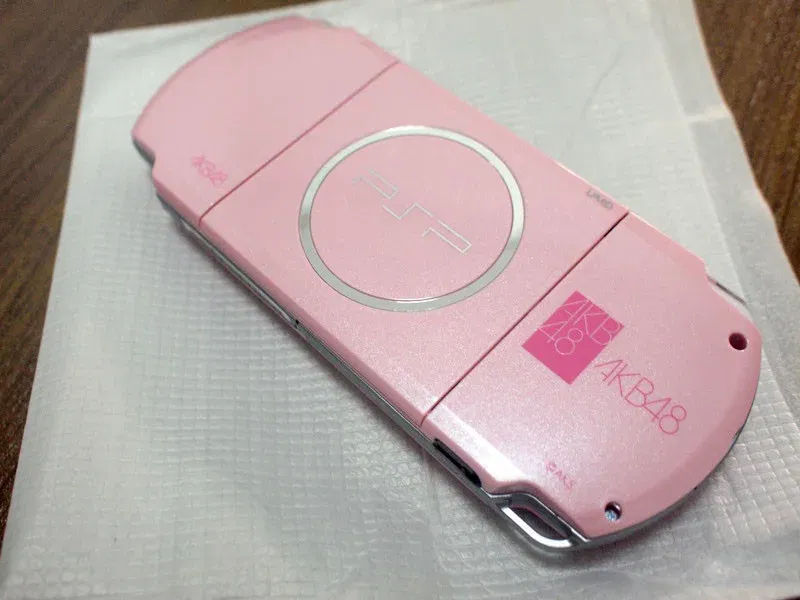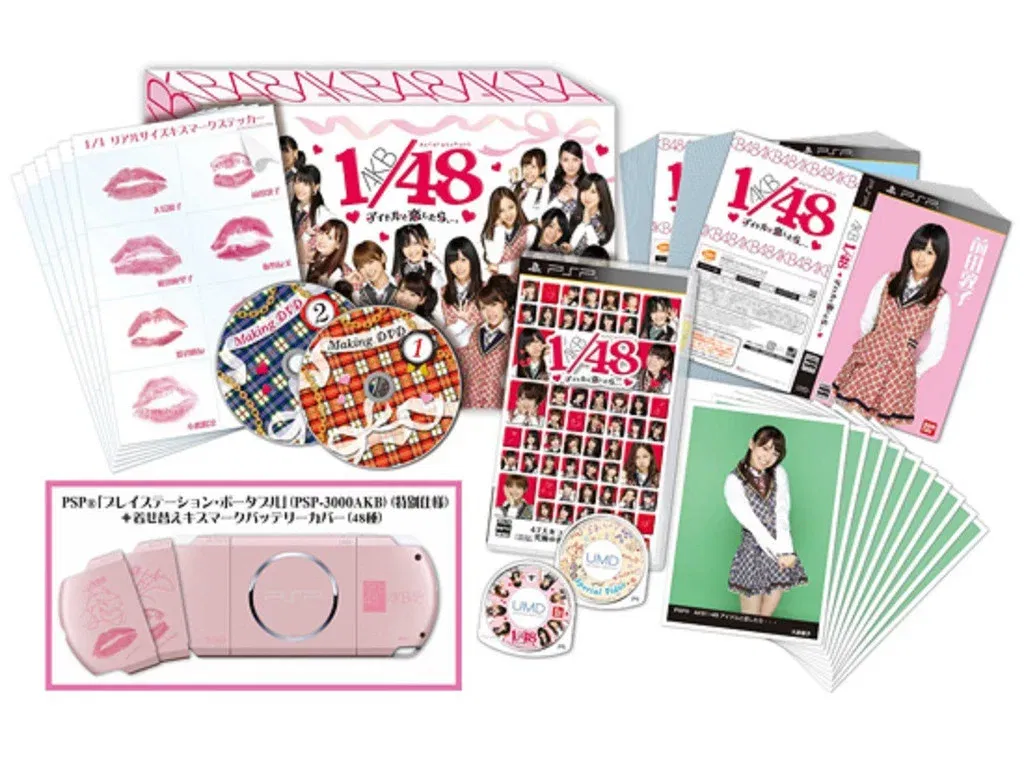 AKB48 (pronounced A.K.B. Forty-eight) is a Japanese idol girl group named after the Akihabara (Akiba for short) area in Tokyo, where the group's theater is located. The group has expanded since then to include over 130 members as of December 2015, aged from their early teens to their mid-20s
Hardcore AKB48 fans were treated to an early Christmas in 2010 with the launch of the first video game featuring all 48 members Released for the Sony PlayStation Portable (PSP)
The game had different cover variations, a limited edition and a First Press Edition that was only a pre-order and it was sold out very quickly, we will be talking about this further in the post.
There is a Premier Special Pack that includes everything in the first press box with the addition of a pink AKB48 PSP and 48 separate kiss mark battery covers, one for each member. The Premier Special Pack is probably an option for only the most obsessive AKB48 fans, who must own everything to do with the group. It doesnt come cheap, with the package going for more than twice the price of a normal PSP. But even before it was released most boxes were immediately snatched up through pre-orders. YesAsia took this opportunity to mark them up to $650 each.
Everything came in this fancy looking box. it is actually pretty huge. you can fit an
average of 5 PSP boxes in here.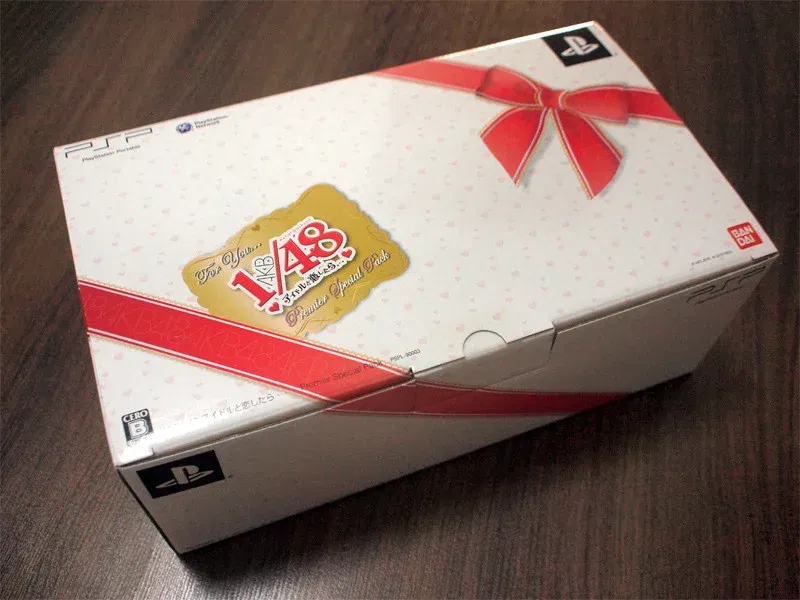 When opening the box, you will see the PSP on the right, and a another fancy looking box with "Premier Special Pack" on it what is in the fancy looking box?...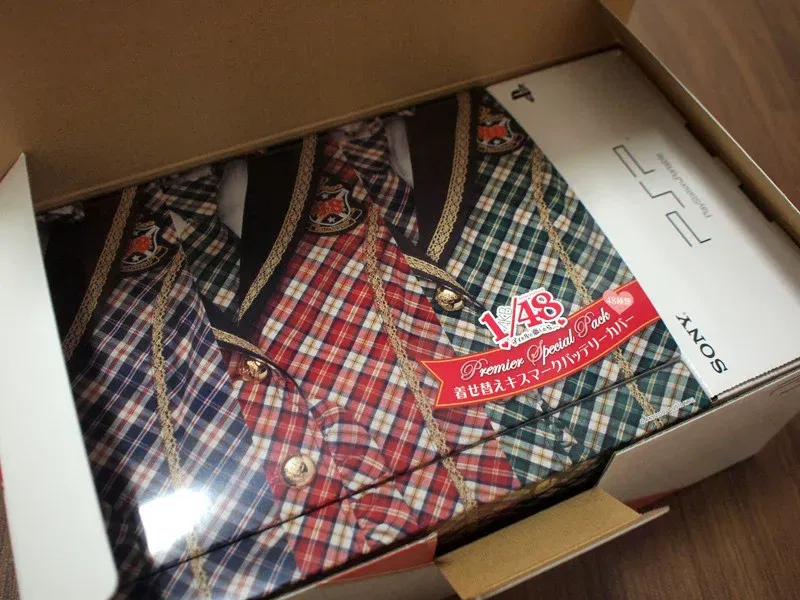 Opening the Premier special Pack, you will see all the 48 "kiss mark" battery covers. It also contains a signature of a AKB48 on each cover.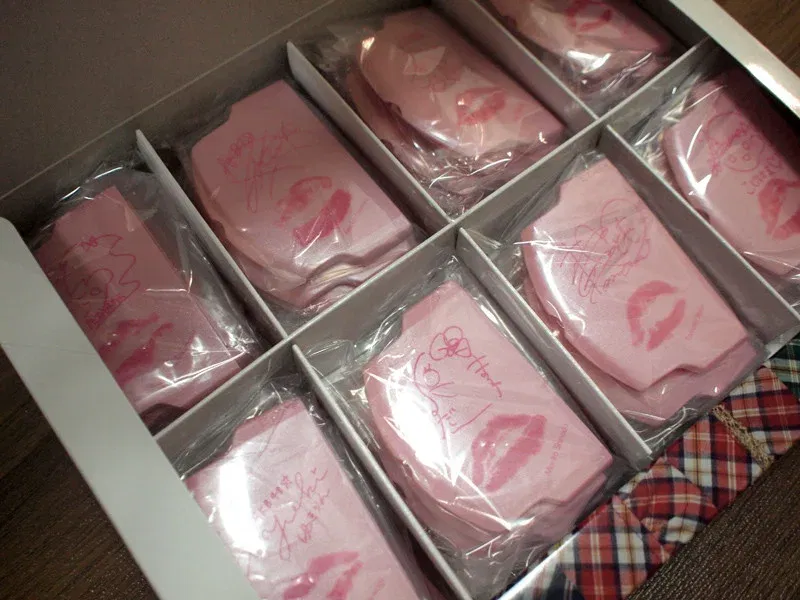 Below the Premier Special Pack, there is the First Press Edition.
What is inside the first press edition? The Limited Edition copy of the game, (limited edition version of the game comes with an extra UMD disc containing additional unused video footage in the game) together with extra behind the scenes making of videos. Theres a set of life sized kiss mark stickers from all 48 members and alternate jackets for the game. It also comes with 10 photos.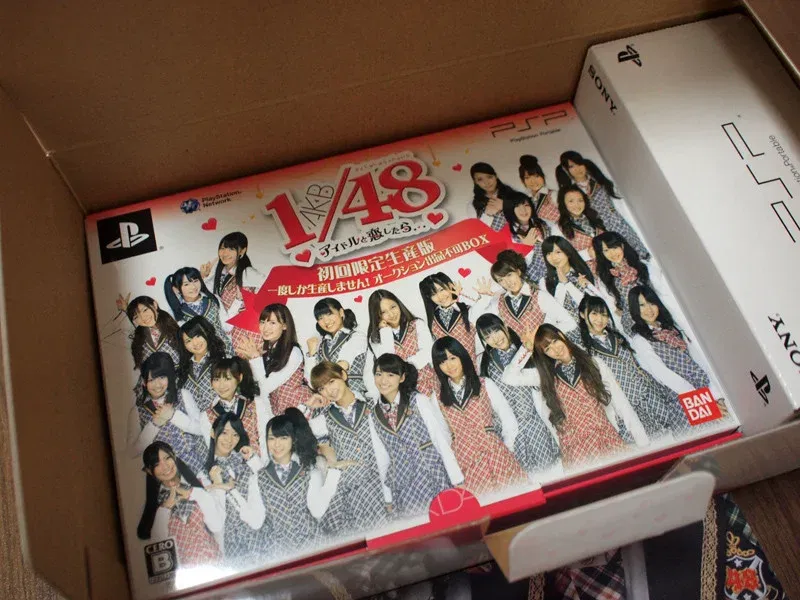 So. now we have all that, we almost forgot about the system! Here it is! It is a PSP 3000 model with the AKB48 logo on the back. even tho there are 48 different covers to use, we will still count this as one variant.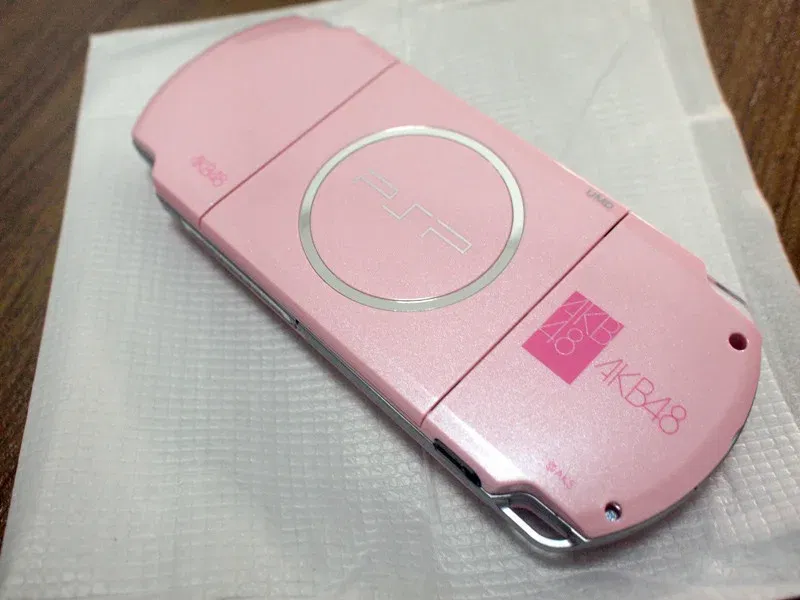 Thanks to this PSP we have 60 PSP Variations!
want to know more about PSP? check out our Sony PSP Variation page!
Pictures/part of the text are from: Supermelion, them hm out!