16 March 2017 , by Consolevariations
Here it is! The Golden SNES controller!
We finally have this picture with permission to use! :D The golden SNES Controller!This was a special edition controller that was included in the 1998 World Cup edition of the Brazilian SNES, and came with International Superstar Soccer Deluxe as a bundle. It also was given away as a prize for Blockbuster championships (perhaps the Blockbuster World Championships held in 1995?)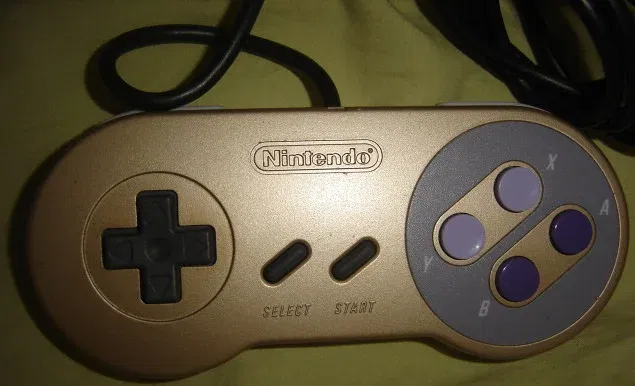 Note that unlike most controllers, it has both the SFC and Super NES logos engraved in the back.