View More

1.

Nintendo DS Lite (10.96%)

8 times in collection

3.

Game Boy Advance (5.48%)

4 times in collection

View More

8.

Sony PSP X000 Series (4.11%)

3 times in collection

9.

Game Boy Advance SP (2.74%)

2 times in collection
Share this Collection Page
About Me
What do you collect and what is your goal?
Hello! I'm collecting Nintendo and Sony consoles and videogames right now, but as soon as I will finish one of them, I will start with Sega and/or Atari. My final goal is having every single consoles ever released.
When did you start collecting?
I start collecting in 2020, pandemic surely helped to start this hidden passion. I always was a gamer but I just had consoles that I used to use.
How did you get the idea to collect video games/consoles?
The idea of collecting games and consoles started years ago, when I was younger. Can't tell for sure but I probably was 15. I was so curious about older consoles that I never had and so often never heard of. I couldn't buy nothing until 2020 both because I was too young and because I used to have other passions. I remember that I had a whishlist where I wrote every console I wanted. Now I have every console from that list but I'm keep collecting different consoles.
What is your most memorable collecting story/experience?
My favourite console is the Gamecube. I've got three different colored Gamecube right now, and I remeber that I was so happy when I bought the first one. I bought the second and the third online so was not the same as the first, but having different colours from my favourite console is amazing for me.
For sure a cool story to tell is related to my last Gamecube, because it was already sold but I offered more (still less than its value) so the guy decided to sold it to me. Can't be happier!
Collection Images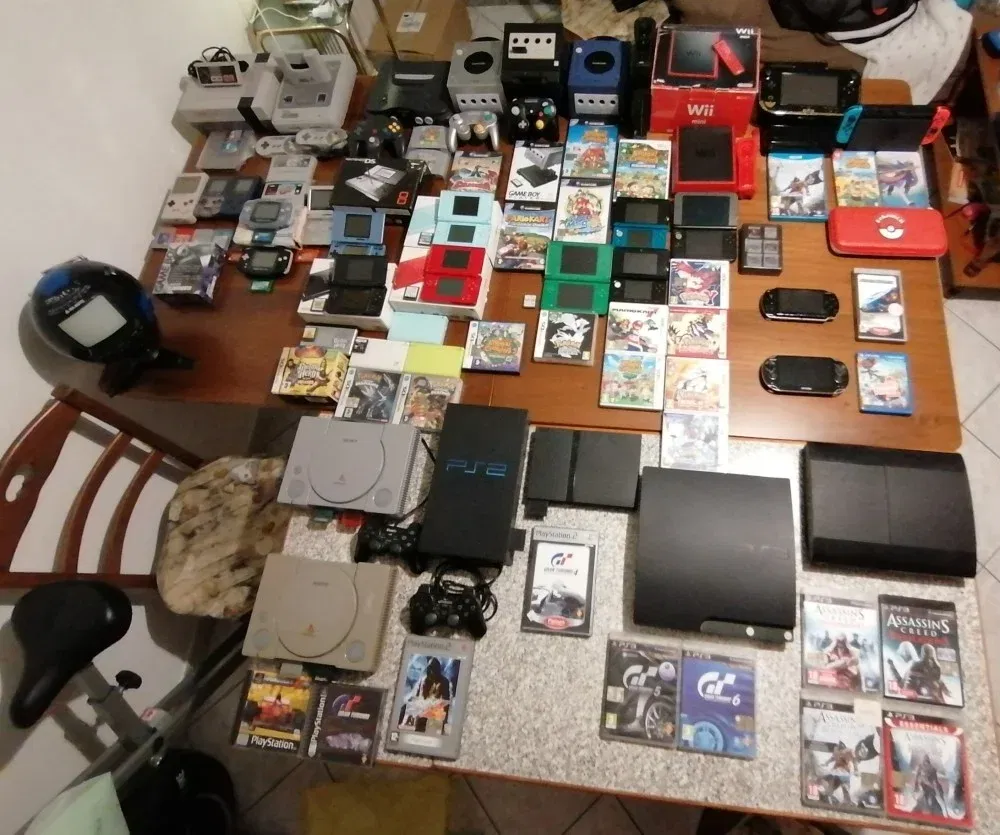 Holy Grails